Back to Main Calendar
Culinary Experiences at La Cocina Que Canta: Visiting Teachers Anne Willan & Virginia Willis
Description:
Anne Willan has more than 50 years of experience as a teacher, cookbook author, and food columnist. The founder of famed French cooking school École de Cuisine la Varenne, Anne's accolades include the IACP Lifetime Achievement Award, James Beard Award, and Bon Appétit Teacher of the Year Award. The author of more than 30 cookbooks, Anne's long-awaited "The Cookbook Library: Four Centuries of the Cooks, Writers, and Recipes That Made the Modern Cookbook," was published in April 2012. The book is based on the extensive cookbook collection Anne and her husband Mark Cherniavsky have amassed through years of passionate collecting. Anne is also working on her memoirs, to be published in Fall 2013 by St. Martin's Press.
For more information about Anne, please visit http://lavarenne.com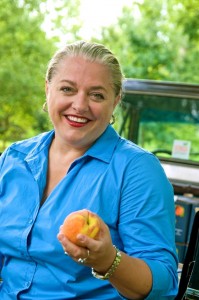 Virginia Willis has cooked Lapin Normandie with Julia Child, prepared lunch for President Clinton, and catered a bowling party for Jane Fonda. She began her culinary career tossing pizzas in college, has since foraged for wild herbs in the Alps, made mustard in Dijon, crushed olives in California, and harvested capers in the shadow of a smoldering volcano in Sicily.
She is the author of the acclaimed cookbooks Bon Appétit, Y'all! Recipes and Stories from Three Generations of Southern Cooking and Basic to Brilliant, Y'all: 150 Refined Southern Recipes and Ways to Dress Them Up for Company and Virginia has a popular food blog and website and was named by the Chicago Tribune as one of "Seven Food Writers You Need to Know."
A graduate of L'Academie de Cuisine and Ecole de Cuisine LaVarenne, her first job in a professional kitchen was as an apprentice for Nathalie Dupree's TV cooking show on PBS. Willis has subsequently produced over 1,000 TV episodes, working for Martha Stewart, Bobby Flay, and Epicurious on The Discovery Channel.
She has been featured in USA Today, Country Living, and House Beautiful as well as Food52 and CNN.com. She is a contributing editor to Southern Living and her writing has been published in Family Fun, Fine Cooking, and Taste of the South. She has appeared on Martha Stewart Living Television, Paula Deen's Best Dishes, Food Network's Chopped, and as judge on Thrown Down with Bobby Flay.
Virginia is on the Monterey Bay Seafood Watch Blue Ribbon Task Force and the Atlanta Community Food Bank Advisory Board. She is a past president of the Atlanta chapter of Les Dame's d'Escoffier, a member of Georgia Organics, the International Association of Culinary Professionals, and Southern Foodways Alliance. 
For more information contact info@virginiawillis.com
Anne Willan & Virginia Willis offer three hands-on culinary experiences, 3.5 hours each, during which you will enjoy preparing your own meal along with fellow cooks. Classes take place at La Cocina Que Canta, our new culinary center.
For more information and registration, please click here.