Back to Main Calendar
Culinary Experiences at La Cocina Que Canta: Visiting Teacher Maylin Navarro
Description: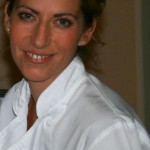 After many years of dedicating her life to social service Maylin Navarro decided to pursue her other passion -FOOD!  "Food is the universal language -we gather around the table, share, laugh, debate, and affect change through the way we eat." Maylin took her culinary skills to the next level and enrolled at the International Culinary Art Institute of San Diego where she was classically trained and graduated with highest honors.
Since then, Maylin has had the privilege of working in one of the world's most recognized and appreciated Spa Resorts, Rancho La Puerta in Tecate, Baja California, where alongside the Executive Chef, Denise Roa, she  procured their daily produce from the amazing  6 acre organic farm to create vibrant dishes for Spa guests and special events.  Maylin continued her training and began working under one of San Diego's most creative and prominent Chefs, Andrew Spurgin and founded her personal chef and catering company S.o.L., sustainable. organic. local in 2010, S.o.L specializes in vegetarian, fish and seafood  and sources ingredients from local farmers and purveyors while adding Maylin's Latin flavors to each dish.
Over the years, Maylin has participated in several charitable events including Baja Bash, March of Dimes, San Diego Public Market Street Food Event, Olivewood Gardens Seedling Soiree, Maritime Gala, Collaboration Kitchen, and the Sustainable Seafood Gala, among others.   Today, Maylin continues to be inspired by her travels, and her love of local, seasonal ingredients and is committed to giving back to her community and being an advocate for sustainable practices.