Back to Main Calendar
January 25- February 1, 2014- Full Week View
Description:
XerciseLab: 2 Sculpt and Strengthen Classes | Breann Mitchell
Culinary Experiences at La Cocina Que Canta | Visiting Chef AJ
Concert | John Boswell
Modern Ayurveda: Unlocking Ancient Secrets of Health | Dr. Kulreet Chaudhary
Quest for Inspiration | Leslie McGuirk
Counterclockwise | Lauren Kessler
Folklore and Stories: A Window to the Soul | Rabbi Michael Zedek
Once Upon a Time There Was a Story That Wanted To Be Told | Crescent Dragonwagon
Aging by Choice | Co-founder of Rancho La Puerta Deborah Szekely
XerciseLab: 3 Sculpt and Strengthen Classes | Breann Mitchell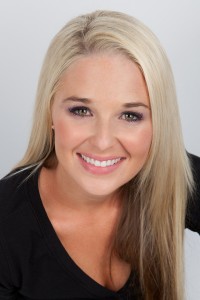 Burn Lab®: Burn Lab® fuses almost every imaginable cardiovascular training method and sets them to music with choreography. From mixed martial arts to athletic training, and from interval training to sports conditioning. Burn Lab classes require no equipment, and each class delivers a 45-minute, high-intensity workout. Ignite the fire!
Build Lab®: Build Lab® is a no weights, weight workout for adults. This intensive pre-choreographed body-weight training class works every large muscle in your body, using only your body weight as resistance. Build it with your body weight.
Restore Lab®: Restore Lab® is a 25-minute pre-choreographed athletic stretching program that will strengthen and lengthen all of the major muscles in the body. Restore Lab® includes both dynamic and static stretching and focuses on movements associated with both sport and functional use. Rebuild, Repair, Recover!
Breann has been teaching group exercise for the past 13 years.  She holds a B.S. in Kinesiology from San Diego State University along with numerous other group exercise and personal training certifications.  She has taught everything from step to kickboxing to pilates to boot camp and strength training and she is responsible for creating all of the Xercise Lab® choreography along with company founder, Jenny Rowe.
Breann will be teaching a 9 am Burn Lab® each day, and Build Lab® and Restore Lab® alternating at 11 am.
 Culinary Experiences at La Cocina Que Canta | Visiting Chef AJ
Chef AJ, the author of UNPROCESSED, is the former Executive Pastry Chef at Sante in Los Angeles, CA. A culinary instructor for the past 13 years, she teaches people how to incorporate more fresh fruits and vegetables in their diet in ways that are easy, delicious and fun. Chef AJ has followed a plant based diet for over 35 years and is proud to say that her IQ is higher than her cholesterol.
Chef AJ offers three hands-on culinary experiences, 3.5 hours each, during which you will enjoy preparing your own meal along with fellow cooks. Classes take place at La Cocina Que Canta, our culinary center.
For more information and registration, please click here.
Concert | John Boswell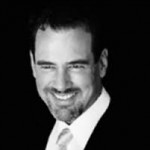 Thursday 8pm
Pianist and composer John Boswell grew up in a musically rich and artistic environment. His interest in musical theater lead to his working on Broadway productions of "The Secret Garden" and "Liza!" and the L.A. productions of "Berlin to Broadway with Kurt Weill" and "The Beautiful Lady." He also served as music director for such notables as Judy Collins and Bob Newhart, and composed music for TV shows like General Hospital and Santa Barbara. Boswell explored the more personal side of his music by performing in the vocal trio Wiseguys and through refined, emotional instrumental albums like The Painter and Kindred Spirits, both recorded for the small, short-lived Scarlet record label. These records brought him to the attention of the Hearts of Space label, who released 1992's Count Me In and the holiday album Festival of the Heart; subsequently, the label re-released his prior works. Trust followed in 1998, with Love appearing a year later.
Modern Ayurveda: Unlocking Ancient Secrets of Health | Dr. Kulreet Chaudhary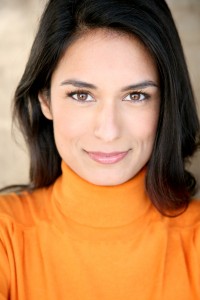 Saturday 8 pm
Ayurveda is considered by many scholars to be the oldest healing science in recorded history. Ayurvedic knowledge originated in India over 5,000 years ago and is often called the "Mother of All Healing."  In Sanskrit, Ayurveda means, "The Science of Life." The principles of many of the natural healing systems that are now familiar in the West have their roots in Ayurveda, including homeopathy, polarity therapy, and energy therapy.
The emphasis in Ayurveda is on prevention of disease through balance of the body, mind, and emotions. Balance is created through the knowledge of one's individual physical-mental-emotional type, or dosha. Recommendations for specific lifestyle changes are in accordance to one's dosha.
The three fundamental concepts in Ayurveda are:
Food is medicine.
Disease can be prevented and eradicated by changing one's daily habits.
Lifestyle recommendations are based on an individual's physical-mental-emotional blueprint, or dosha.
In this informative and interactive workshop, you will learn about the different characteristics of the Ayurvedic doshas and the ways in which bring yourself back into balance.  You will also learn the ancient Ayurvedic secrets for permanent weight loss to win the battle over yo-yo dieting.
Dr. Kulreet Chaudhary combines her expertise in Neurology with her proficiency in Ayurvedic wellness programs to develop tailored health plans for her clients. She is committed to bringing national awareness to the need for a paradigm shift in medicine that focuses on patient empowerment and a health-based medical system.
Dr. Chaudhary is the Director of Wellspring Health in Scripps Memorial Hospital and a pioneer in the field of Integrative Medicine. Dr. Chaudhary has successfully developed a powerful system to manage chronic neurological disorders—such as multiple sclerosis, Parkinson's disease and migraine headaches—by incorporating fundamental changes in diet, behavior, and stress in addition to the standard allopathic approach to Neurology.
Dr. Chaudhary serves as a consultant to large medical corporations to integrate complementary and alternative (CAM) therapies with existing allopathic programs. She is the President of Habit Change California where she is changing allopathic medical practices into Integrative Medicine Centers using compassion-based health coaching, meditation, and Ayurvedic knowledge to combat chronic diseases such as diabetes, obesity, coronary heart disease, and depression. Dr. Chaudhary is creating a new model for healthcare that is based on teaching patients the principles of health and personal transformation.
Dr. Kulreet Chaudhary is also a neuroscientist. She has participated in over twenty clinical research studies in the areas of multiple sclerosis, Alzheimer's disease, Parkinson's disease, ALS, and Diabetic Peripheral Neuropathy. Her research includes groundbreaking work in stem cell therapies for diabetic peripheral neuropathy and drug development for the treatment of ALS. Dr. Chaudhary is a regular guest on the Dr. Oz show where her teachings about Ayurvedic medicine have been applauded by a national audience.
On the web: www.mywellspringhealth.com.
Quest for Inspiration | Leslie McGuirk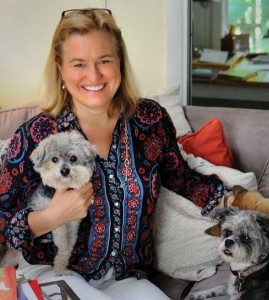 Sunday 1 pm
QUEST FOR INSPIRATION, Part I
How can we increase our inspired and creative thoughts?  Many of us are so bombarded by the demands of life that we feel as if our creativity has dried up.  In this program, Leslie McGuirk will share her story.  She went from being an unknown and untrained artist to a marketing phenomenon in Japan and the author and illustrator of over 20 children's books sold around the world. Come find out how her methods of increasing creativity can help you in all aspects of your life.
 Monday 1 pm          
QUEST FOR INSPIRATION, Part II
 Tuesday 1 pm
ASTROLOGY WORKSHOP, Part I.  Learn the hows and whys of Astrology with Leslie McGuirk, professional astrologer, with over 25 year's experience. She believes your astrology chart is like the owner's manual in your car.  It can tell you the best way to run your vehicle, but you always have free will to do whatever you want.  Just as the moon controls the tides of the oceans, the moon has an influence over our lives since our bodies are over 70% water.  In this class we will learn what kind of moon we were born with and understand why some of us get along with some people and not with others.
Wednesday 1 pm
ASTROLOGY WORKSHOP, Part II
Learn the hows and whys of Astrology.
Leslie McGuirk is the author/illustrator of 18 children's picture books, including the "Tucker Series," "If Rocks Could Sing," and "Wiggens Learn his Manners at the Four Seasons," which Martha Stewart calls "a charming introduction to the fine art of good behavior." She has been featured in Glamour Magazine, People, and on The Martha Stewart Show and Canada AM.  She has sold over 2 million books worldwide, but started as an untrained artist selling her environmental T-Shirt designs out of the back of her car. She became a marketing phenomenon in Japan during the 1990's. Takashimaya, the high end Japanese department store, produced over 800 products with her designs.
She was also chosen as the designer for the restoration of the Tokyo Disneyland Hotel. Her Quest for Inspiration workshops began at Rancho La Puerta and have since been taught in many places including The Jim Henson Company, Wachovia Bank, Wilmington Trust, and Embry Riddle Aeronautical University and many others.  As an astrologer, Leslie brings over 30 years experience to her craft. She is a popular speaker at international astrology conferences and has clients all over the world.
Counterclockwise | Lauren Kessler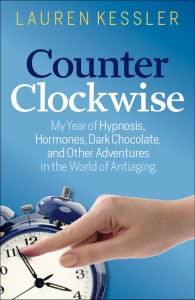 Tuesday, Wednesday, Thursday and Friday at 5 pm 
Counterclockwise: My Year of Hypnosis, Hormones, Dark Chocolate, and Other Adventures in the World of Anti-Aging: A Discussion/Reading
Can you make yourself younger from the inside out?
In this new book, I take readers on a journey to find out.  In Counter-Clockwise I am at once the careful reporter, the immersion journalist and the self-designated lab rat.   I explore the frontiers of the anti-aging movement, separating the hope from the hype as I spend time with a lively cast of characters – from Nobelists to charlatans – and personally experiment with what the wide world of anti-aging has to offer.  I report back with wit, grit and insight.
Counterclockwise:  Growing Younger from the Inside Out –  The Workshop
Chronological age is meaningless, say many of today's experts on aging.  After age 35 or 40, the date on your birth certificate is one of the least accurate indications of how old you are.  Yes:  Every day you get older.  But the pace at which you grow older varies enormously.  We don't have control of the former.  We do have far more control than we think of the latter.
This lively, interactive workshop, with self-tests, helpful hand-outs and "marching orders," demystifies the world of anti-aging, separating science from wishful thinking, and real hope from pure hype.  We will take a look at the new science of "biomarkers," the specific, measurable ways our bodies age, and investigate the many ways we can take control of the process.
"Growing Younger" is not about vanity.  It is about vitality. It is about increasing and enhancing energy and wellness in midlife and beyond so we can continue to live active and engaged lives.
Session 1: How old are you really?  (Chronological v biological age.  Why your birthday is the least accurate measure of your age.  Biomarkers and the science of aging.)
Session 2:  Better (younger) Living through Chemistry.  (Mitochondria, telomeres and stem cells…no you don't have to be chemist to understand this and make it work!)
Session 3:  Eating your way young. (How super are Superfoods?  Do you need to detox?  Calorie restriction: The great news: It works!  The bad news: It works!)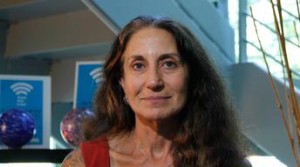 Lauren Kessler is the author of seven award-winning works of narrative nonfiction, including her most recent, "Counterclockwise: One Mid-life Woman's Quest to Turn Back the Hands of Time." Her books have been BookSense selections, Washington Post and Los Angeles Times bestsellers, and Pacific Northwest Book Award winners.  She is a national speaker and workshop leader who has twice been a guest on the David Letterman Show. Her journalism has appeared in The New York Times Magazine, Los Angeles Times Magazine, O magazine, Ladies Home Journal, Woman's Day, Utne Reader, The Nation, newsweek.com and salon.com. She blogs at myteenagewerewolf.com and counterclockwisebook.com, and is a guest blogger at many sites.  She is the founder and director of the University of Oregon's graduate program in multimedia narrative journalism. www.laurenkessler.com       lauren@laurenkessler.com
Folklore and Stories: A Window to the Soul | Rabbi Michael Zedek

Folklore and Stories: A Window To The Soul
Sunday 8 pm
Scholars suggest there are only a certain number of plots – all else is elaboration.  How then do different cultures and groups tell the "same" story?  What does the way such stories are told reveal about the values and dreams of different communities?  Why do stories fascinate us so, cause us to remember and help us grow?
Miracles of the Ordinary: A Journey to Everyday Spirituality
Monday 4 pm
Just about everyone has experienced some exceptional moment of heightened consciousness – a time with nature, the birth of a child or some great event.  Discover the key to the fullest expression of life:  finding the miraculous in the ordinary or routine moments.
Stories for Leaders, with Rabbi Michael Zedek
Tuesday 4 pm
Advice on management strategies is everywhere you look.  Why, then, is change so difficult, if not impossible to achieve?  This exciting presentation takes a look at classic folklore, storytelling and leadership for today!
In July of 2004, Rabbi Michael R. Zedek began service as the Senior Rabbi of Emanuel Congregation of Chicago. He also served as CEO of the Jewish Federation of Cincinnati, and for 26 years was spiritual leader of Congregation B'nai Jehudah in Kansas City, Missouri, where he holds the title of Rabbi Emeritus. At the time of his installation in 1976, he was the youngest rabbi in the United States to head a "giant" congregation. Rabbi Zedek was the recipient of the Danforth Graduate Fellowship for outstanding teaching, a Fulbright-Hays Grant for advanced study in the United Kingdom, and is a Phi Beta Kappa graduate of Hamilton College, Clinton, New York. He speaks internationally on spirituality and folklore and is a regular presenter at Rancho La Puerta.
Once Upon a Time There Was a Story That Wanted To Be Told | Crescent Dragonwagon

Tuesday 8 pm
Wednesday, Thusday and Friday at 4 pm
Food, shelter, story: right after dragging back the kill (food) to the cave (shelter) our ancestors painted a picture of what they'd just done on the ceiling. Crescent Dragonwagon believes human beings are hard-wired for story: telling stories, listening to stories, watching or reading stories. Why? And how can we use the thirst for narrative that is encoded in our very beings to live a fuller, happier, more interesting life?
Equal parts entertainment, inspiration, theory, and practice, with a dash of 'improv' and movement, expect to surprise yourself. Elements of Crescent's well-known "Fearless Writing" workshop are included.
Fearless Writing: The Workshop
As human beings we sometimes find ourselves stopped. By doubt in our own abilities. By unexpected change, demands on our time, illness, unfamiliar economic, technological, or social conditions. Fearless Writing offers writers and non-writers a way to stop being stopped. It harnesses the anxiety generated by chaotic conditions as a powerful creative force. Practical, effective, serious and playful, Fearless turns seemingly insurmountable obstacles into material --- from which we write, and build all-around thriving lives. Its practices and principles spill over, cornucopia-like: from writing, to creativity, to problem solving, to business and personal life.
Called "a red-headed, yarn-spinning woman" by the Chicago Tribune and "white-hot" by the Washington Post, Crescent Dragonwagon is the author of over 45 published books in four different genres: novels, culinary memoirs, children's books, and poetry. The winner of the James Beard Award, the Coretta Scott King Award, a New York Times Notable, and the Porter Fund Prize, she co-founded the Writers' Colony at Dairy Hollow in Eureka Springs, Arkansas, a non-profit which has served more than 850 writers from 33 different countries. Born in New York City, she lived for 33 years in the Ozark Mountains of Arkansas, but now makes her home in Vermont. Exuberant, easygoing, and in love with writing, teaching, and listening, Crescent helps others reclaim their own creative powers of self-love and reinvention. She spends one week each month with her 98-year-old mother, the acclaimed children's book writer and editor Charlotte Zolotow.
Aging by Choice | Co-founder of Rancho La Puerta Deborah Szekely
Monday 8pm
Bingo with Barry!
Wednesday 8 pm