Back to Main Calendar
Walking Week | Lynn Weigand, Ph.D.
Description:
Wide World of Walking
Walking is something we do every day, just to get around or get some exercise. But there's a lot more to walking than meets the eye. We'll explore ways to expand your walking horizons, maximize benefits and incorporate new techniques. Regardless of your walking experience and level, you'll gain new insights and ideas to move your walk to the next level or get started.
Workshop 1:  Walk Your Way to Fitness
Learn some basic techniques for fitness walking to help you bring health and energy to your life!  We'll explore the best ways to incorporate walking into your daily routine, help you with your posture and stride, and discuss how to rev up your walks to increase health benefits.
Workshop 2: Motivate and Personalize Your Walking Workout
Walking is one of the easiest ways to stay fit and active, lead a healthy lifestyle, and avoid obesity.  Yet many people find it difficult to get started or stay with it.  This workshop will show you how to reap the physical and mental benefits of walking, overcome common obstaclesand create your own walking workout by developing a plan to take home and put into action.  You'll receive personalized help to create the program that is right for you, enhance your walking routine, and help you achieve your health and fitness goals.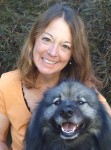 Lynn Weigand, PhD, and Certified Personal Trainer,  is a Portland, Oregon-based walking expert who provides motivation and training to walk for fun, fitness and function.  She is the owner of Encore Fitness, a business that provides coaching and workshops to help people achieve their fitness goals, including walking workouts and senior fitness classes.  She presents new approaches to walking that will change your perspective and provide motivation to put one foot in front of the other.  Lynn was the founding director of the Initiative for Bicycle and Pedestrian Innovation at Portland State University where her work focused on planning communities that are safe and fun for walking and cycling, and developing programs to motivate people to be active every day.  Lynn earned her PhD in Urban Studies from the College of Urban and Public Affairs at Portland State University where her work focused on community design to promote active living and public health.   She prefers to travel on foot or by bike whenever possible.