Back to Main Calendar
Powerful Posture: Regaining Your Place In Gravity | Nathan Briner
Description:
Powerful Posture: Regaining Your Place In Gravity | Nathan Briner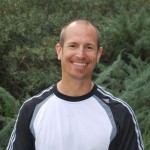 Find your healthiest posture, learn to move with freedom again, neutralize chronic pains. Nathan will show you simple posture correction techniques that you can easily do at home and you will feel the ease of standing tall by the end of the first class.
Nathan runs the TrueBalance biomechanics and Sports Therapy clinic in San Diego, California. He has focused his education and career in understanding the neuroscience of pain and the most effective and user-friendly methods for resolving chronic pain. In addition to the clinical therapeutic work, Nathan is also the fitness manager at Rancho La Puerta where he teaches yoga and fitness.
The two classes:
Powerful Posture: Release and Mobilize 
Gain lasting flexibility, recover from strenuous workouts and relieve tension using tennis balls, foam rollers and evolved forms of stretching. For all levels of fitness, flexibility and ability.
Powerful Posture: Therapy (Progressive)
Uncover the root of your nagging musculoskeletal aches and pains through a progressive three-step program. You will learn simple and effective techniques that will create long-lasting relief and new freedom of movement. This program will give you immediate change, simple take-home exercises, insight to apply to other activities, and a perspective that aches and poor posture are not a natural symptom of ageing! All Levels.