Back to Main Calendar
April 5-12, 2014- Full Week View
Description:
Triathlon Week| Lesley Mettler
Culinary Experiences at La Cocina Que Canta | Visiting Teacher Tanya Holland
Concert | Martha Aarons, flute, Lev Polyakin, violin, Frances Renzi, piano, James Mason, bassoon
Handwriting Analysis | Lena Rivkin
Bird Week | Phil Pryde
Healing Gardens | Valerie Easton
Triathlon Week | Lesley Mettler

Lesley Mettler is the founder and head coach of Coach Lesley.com based in Seattle, Washington. For over 20 years, Lesley has been helping athletes from beginner to elite, reach their goals.
She has competed in over 15 marathons across the U.S. and made her foray into the sport of Ironman triathlons in 2006, qualifying and competing in the World Championship Ironman in Kona, Hawaii. As a cyclist, she has completed numerous long-distance rides including the Big Ride Across America and the Big Ride Pacific Coast. Coach Lesley graduated Summa Cum Laude from Oregon State University with a B.S. in Exercise and Sports Science, with a pre-medical emphasis and a Minor in Nutrition. Lesley is a USATF Division I and II Track and Field Coach, USA Triathlon Level II Certified Coach, a USA Cycling Level I Coach, and an AFAA Certified Personal Trainer. Join one of her classes and you're sure to be inspired and learn an array of new tips. Her enthusiasm and motto of "fitness can be fun" is contagious.
Tips & Tricks of Triathletes
Have you ever wanted to try a Triathlon or perhaps participated in one and need some tips and tricks? Join this fun interactive session to hear how you can get started (you'll be surprised how easy it is), plus tips and tricks for nutrition guidance and mental strategies used by top athletes.
50 minute class, education
Workouts While Traveling. No gym? No problem!
Maintaining a workout routine or exercise plan while out of town for business or pleasure can help you stay motivated, relieve stress, and continue getting fit. You don't need a gym to keep you fit while on the road. Coach Lesley will teach you exercises you can do anywhere to fit in an effective workout when traveling.
50 minute class, workout and education
POWER 30
What can you achieve in 30 minutes? A butt kickin', sweat session, that's what! Coach Lesley's 30 minute express class combines strength, cardio and core training in a series of 30 back-to-back exercises done in 90-second, 60-second or 30-second intervals.
30 minutes workout class.
Culinary Experiences at La Cocina Que Canta | Visiting Teacher Tanya Holland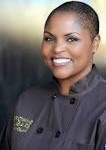 Tuesday and Thursday 4 pm
Tanya Holland is the Executive Chef and Owner of Brown Sugar Kitchen and B-Side BBQ in Oakland, CA, both featuring her inventive takes on modern soul  food, Southern and barbecue. The author of New Soul Cooking: Updating a Cuisine Rich in Flavor and Tradition (Stewart, Tabori, and Chang 2003) and the forthcoming Brown Sugar Kitchen Cookbook (Chronicle Books 2014), Chef Holland is known for
her role as a host and expert on soul food for the "Melting Pot" series on The Food Network & The Cooking Channel. She is regularly featured on The Today Show and The Talk, and has made guest appearances on The Chew, Sarah Moulton's Cooking Live, The Wayne Brady Show, G. Garvin's Road Tour, VH1's Soul Cities, and more. Chef Holland received her formal French training from La Varenne Ecole de Cuisine in Burgundy, France, receiving a Grande Diplôme. Chef Holland has contributed
to The Huffington Post, Food & Wine, Signature Bride, and Wine Enthusiast magazines, and has been featured in articles in O Magazine, Food & Wine, Travel & Leisure, Sunset, The Wall Street Journal and numerous other publications. Chef Holland is a regular instructor at Rancho La Puerta Spa in Tecate, Mexico (Rated #1 spa in the world by Travel & Leisure). She is Co-President of the San Francisco chapter of the prestigious Les Dames d'Escoffier. The City of Oakland declared June 5th, 2012 as Tanya Holland Day for her "Significant Role in Creating Community and Establishing Oakland as a Culinary Center". Women's Initiative awarded Holland as "2013 Woman Entrepreneur of the Year". Chef Holland was awarded 2013 California Chef of the Year by the California Travel Association.
www.tanyaholland.com
Chef Holland offers two hands-on culinary experiences during which you will enjoy preparing your own meal along with fellow cooks. Classes take place at La Cocina Que Canta, our new culinary center.  For more information and registration, please click here.
Concert | Martha Aarons, flute, Lev Polyakin, violin, Frances Renzi, piano, James Mason, bassoon
Oaktree, Thursday 8 pm
Ensemble Mira invites you to a concert covering a broad spectrum of music fFeaturing flute, violin and piano. Our program will include works by composers of several countries and eras, and the music ranges from charming to extremely virtuosic. Join us in Oaktree, where the acoustics are perfect and the atmosphere is casual!
After 25 years with the Cleveland Orchestra, Martha Aarons embarked on a freelance career that has taken her to many major orchestras around the country. Most notably, she is a regular guest with the Philadelphia Orchestra, with whom she has toured to Asia as well as in the U.S.  Other guest appearances have been with the Metropolitan Opera, Mostly Mozart Festival, the Orchestra for World Peace, and the orchestras of Minnesota, Milwaukee, San Diego and Baltimore. She also taught and performed at the Aspen Music Festival for 19 years. Her CD, History of the Tango, is a collaboration with pianist Frances Renzi and guitarist Jason Vieaux.
At age 21 Lev Polyakin was appointed co-concertmaster of the Moscow Chamber Orchestra. In that position he was regularly featured as soloist, with many of his performances recorded by Melodia. In the U.S. he served as assistant concertmaster of the Cleveland Orchestra, as well as concertmaster of the American Academy of Conducting in Aspen Music Festival.
In 1984 Lev won several prizes in two international violin competitions, Carl Flesch in London and Romanini in Brescia, Italy. In addition to his solo performances with the Moscow Chamber Orchestra, Mr. Polyakin has appeared as soloist with the London Mozart Players, Royal Philharmonic, and Cleveland Orchestra. Recording credits include Melodia, BBC, National Public Radio, and Decca. He is prominently featured on a CD of the chamber music of Paul Schoenfield, which was nominated for a Grammy. Mr. Polyakin has a special interest in jazz and has recorded three CDs with his group "Russian Blue."  The albums are entitled Russian Blue, The Other Side of the Road, and Christmas Kaleidoscope.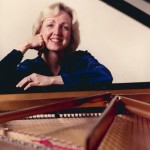 Pianist Frances Renzi appears regularly as a featured guest artist on the Toledo Symphony Chamber Series, performs each summer as a soloist and chamber musician at the New Hampshire Music Festival, and has performed as a solo pianist for the New York City Ballet.

James Mason has been principal bassoonist with the Detroit Concert Band, the Toledo Symphony Orchestra, the Toledo Opera, and performed and recorded with the Detroit Symphony.
Handwriting Analysis | Lena Rivkin
The Secret in Your Script
Sunday 8 pm
Learn how your physical, intellectual, and emotional states produce your personal handwriting. Join professor and practicing graphologist Lena Rivkin, MFA to find out about this revealing science.
From Brushstrokes to Penstrokes
Tuesday 5 pm
 Handwriting analysis of influential and famous artists.
The Hand Behind the Word
Wednesday 5 pm
What handwriting analysis reveals about poets and novelists.
Lena Rivkin, MFA, is an internationally recognized graphologist with a particular interest in the interpretation of human dynamics. She provides graphology analyses for Fortune 500 companies and international corporations to screen applicants and employees. Lena also regularly consults on handwriting analyses and forensics for private investigators, universities, and government agencies. Graphology explores the subconscious psychology revealed through our handwriting. In her talks, Lena analyzes the handwritings of some of our most well-known personalities, from artists, athletes, entertainers and politicians to historical figures. In addition to her work as a graphologist, Lena is a nationally exhibited visual artist and college art professor. She is on the art faculty at Mount St. Mary's College and University of Phoenix, and teaches art to children at the Los Angeles County Museum of Art.
Lena has been interviewed on radio and television, and her graphology and artwork have been featured in numerous publications, including Fortune Magazine, Mademoiselle, Art in America, Redbook, the Los Angeles Times, Houston Chronicle, W Magazine, and the Miami Herald. 
Bird Week | Phil Pryde
"Wow, this is fun!" is frequently uttered by guests on their first Rancho La Puerta Bird Walk. Bird watching slows you down, keeps you looking up and challenges your senses. You'll discover that birds are great works of art and produce amazing music, and how bird watching can be a great escape and a form of meditation. In addition to daily bird walks, Bird Week features special events, including walks on the mountain, movies, and a friendly, low-key bird-count contest.
The Birds of Rancho La Puerta
Saturday 8 pm
Rancho La Puerta, with its rich and varied landscapes, is a magnet for birds. Bird Week is timed so that a colorful variety of both resident and migrant birds will be present while you're here. PHIL PRYDE has come to us from San Diego Audubon Society for the past decade and is very familiar with our local birds. His presentation will show you the most common birds you can see here, along with interesting information about them. You'll be seeing our Ranch birds all week, so join us and get to know them a bit - they're one of the many happy things to experience at the Ranch!
Bird Migration: Marvels, Myths and Mysteries
Sunday 5 pm


For millennia, people have wondered at the mystery of bird migration. Where are they going? Why? How do they know how to get there? How far can they migrate in a day? And why do some not migrate? In this informative and entertaining slide show, Phil Pryde will answer these questions and many more. Did you know some birds migrate by walking? By swimming? By flying higher than the highest mountain on Earth? Do male and female birds migrate together, or separately? These little world travelers still amaze us in their annual migrations, but today we understand a lot more about how they do it (but not everything!). Come join us for this fascinating exploration into bird behavior, and be entertained by the marvels of bird migration.
Healing Gardens | Valerie Easton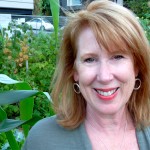 How to Create a Healing Garden at Home 
Tuesday 8 pm
Seattle Times weekly garden columnist Valerie Easton will talk about how to boost your garden's restorative power. It's not just being in nature that heals and enlivens us—it's the day-to-day intimacy with our gardens that rejuvenates our souls.  A look at color, organic practices, growing fresh food, fragrance, and attracting wildlife helps determine what is most healing and beneficial to our families and to our lives, with examples from the many healing elements in the gardens at Rancho La Puerta.
Walk and Talk
Wednesday 4 pm
We'll explore the cultivated gardens at the Ranch, and Valerie will answer questions about specific plants and design elements, and point out healing elements you can incorporate in your home gardens wherever you live.
Save Your Back, Love Your Garden Design Workshop
Thursday 5 pm
Bring your gardening dilemmas to this workshop, and we'll figure out how to solve them. Valerie will answer your gardening questions while offering strategies to reduce maintenance while making your garden more personal, healing, beautiful and productive.
Valerie Easton is a weekly garden columnist and feature writer for the Sunday magazine of the Seattle Times. She writes about the region's most creative gardens and homes, as well as flower arranging from the garden, color, design, food gardening, organics, and permaculture. She lectures and writes on how to make a productive, beautiful and healing garden without it taking too much of your time, energy, or the earth's resources.
Her own little garden on Whidbey Island has been published in The New York Times, Horticulture, and This Old House. She writes regularly about gardens and the people who make them for numerous publications, including Dwell, Gardenista, Organic Gardening, and Garden Design magazines and blogs.  She also interviews notable people about their favorite books and reading lives in her monthly "Book City" column for Crosscut.com.
Val is the author of five gardening books, including "The New Low Maintenance Garden," which was chosen by Amazon.com as one of the Ten Best Home and Garden Books for 2009.  This book began as the story of downsizing her own island garden, then expanded to include gardeners around the country dedicated to making their garden as sustainable and easy to care for as possible while still growing the plants they love.
Val is a lifelong gardener, a master gardener, and was a horticultural librarian at the University of Washington for twenty years before she left to write full time. She's a popular speaker, and has traveled on Horticulture magazine's lecture circuit, recently spoke at Whidbey Island's WOW (Women on Whidbey) event, and will deliver the Miller Lecture next fall in Seattle.
Valerie blogs at Plant Talk (www.valeaston.com)  and her latest book is "Petal & Twig" about arranging fresh flowers from the garden; she's working on a new book on healing gardens. She lives with her husband and wheaten terrier Bridget in Seattle and on Whidbey Island, where she owns Half Moon Yoga Studio, and teaches classes most days of the week.