Back to Main Calendar
April 19 - 26, 2014 - Full Week View
Description:
The Bar Method | Kate Arnold
Culinary Experiences at La Cocina Que Canta | Visiting Chef Maylin Chaves
Sensuality and Sexuality | Beverly Whipple, Ph.D.
Breaking the Communication Barrier  |  Abe Wagner
Writing From Our Lives | Lynne Kaufman
Clay and Color | Lana Wilson
Improving Posture, Strength and Flexibility with the Feldenkrais® Method  | Donna Wood
Hold the Sky | Karl Anthony
Seeing Beyond Human Vision | Louie Schwartzberg
The Bar Method | Kate Arnold

Kate Arnold, certified instructor and owner of The Bar Method DC, is a graduate of Duke Law School and The University of Chicago Booth School of Business. Kate discovered The Bar Method while living in Chicago and fell in love with it instantly. The Bar Method changed her outlook on health and fitness in addition to transforming her body. An immediate "addict" of The Bar Method, Kate opened the DC studio because she couldn't imagine living in a city where The Bar Method didn't exist. Kate received her instructor training from Burr Leonard, founder of The Bar Method, and has also spent time teaching in the Miami and Dallas studios. The Bar Method DC opened in July 2011 and it has been thrilling to introduce this workout to our nation's capital.
Culinary Experiences at La Cocina Que Canta | Visiting Chef Maylin Chaves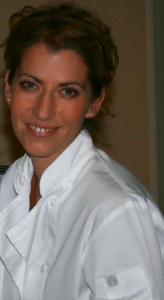 After many years of dedicating her life to social service Maylin Navarro decided to pursue her other passion -FOOD!  "Food is the universal language -we gather around the table, share, laugh, debate, and affect change through the way we eat." Maylin took her culinary skills to the next level and enrolled at the International Culinary Art Institute of San Diego where she was classically trained and graduated with highest honors. Maylin continued her training and began working under one of San Diego's most creative and prominent Chefs, Andrew Spurgin and founded her personal chef and catering company S.o.L., sustainable. organic. local in 2010. S.o.L specializes in vegetarian, fish and seafood and sources ingredients from local farmers and purveyors while adding Maylin's Latin flavors to each dish.  Over the years, Maylin has participated in several charitable events including Baja Bash, March of Dimes, San Diego Public Market Street Food Event, Olivewood Gardens Seedling Soiree, Maritime Gala, Collaboration Kitchen, and the Sustainable Seafood Gala, among others.  Today, Maylin continues to be inspired by her travels, and her love of local, seasonal ingredients and is committed to giving back to her community and be an advocate for sustainable practices.
Chef Maylin offers two hands-on culinary experiences, 3.5 hours each, during which you will enjoy preparing your own meal along with fellow cooks. Classes take place at La Cocina Que Canta, our culinary center.
Sensuality and Sexuality | Beverly Whipple, Ph.D.

Join Beverly Whipple for the following programs:
Beverly Whipple, who has been researching and writing about sexuality for over forty years, presents a program that will help people to learn more about themselves as sensual and sexual beings. They will learn about the variety of ways men and women are capable of having sensual and sexual pleasure and response.
Beyond the G-spot: Research Concerning Women's Sexual Responses. Dr. Whipple's research about female sexuality (the Gspot, imagery orgasm, etc.) male and female multiple orgasms and the enhancement of sexual pleasure will be detailed in this program, which is designed for both a male and female audience.
Male and Female Midlife Sexual Changes. The normal changes that occur in men and women during mid-life will be detailed, showing similarities and differences. Hormonal changes in women and the sexual signs and symptoms produced at mid-life in men, will be presented. Alternative and traditional approaches will be offered.
Women's Health in the 21st Century. Beverly Whipple, PhD, RN, FAAN will speak about the major women's health issues, the emphasis being on feeling good about being a woman and understanding women's health in the 21st century. Men who live with women will find this program helpful to them as well.
Beverly Whipple, PhD, RN, FAAN is a certified sexuality educator, sexuality counselor, and sex researcher. She is the co‑author of the international bestseller, "The G Spot and Other Discoveries About Human Sexuality," which has been translated into 20 languages and was re-published as a Classic 23 years later in 2005. Her other co-authored books are: "Safe Encounters: How Women can say Yes to Pleasure and No to Unsafe Sex," "Smart Women, Strong Bones; Outwitting Osteoporosis," "The Science of Orgasm," and "The Orgasm Answer Guide." Dr. Whipple has appeared on over 350 radio and TV programs and has been featured in hundreds of magazines. She has delivered over 800 talks and keynote speeches, published over 180 research articles and book chapters. She is a Professor Emerita at Rutgers University of N.J. Her degrees include a BS in Nursing from Wagner College, and from Rutgers: a Masters in Counseling, a Masters in Nursing, and a PhD in Psychobiology, with a major in Neurophysiology. She served as President of the American Association of Sexuality Educators, Counselors and Therapists, the Vice President of the World Association for Sexology, the Secretary General/Treasurer of the World Association for Sexual Health, was on the Board of the International Society for the Study of Women's Sexual Health, and was the President of the Society for the Scientific Study of Sexuality. Dr Whipple has received over 100 awards including the Gold Medal from the World Association for Sexual Health (WAS) for outstanding lifetime contributions and achievements and was named by the New Scientist as one of the 50 most influential scientists in the world.
Breaking the Communication Barrier | Abe Wagner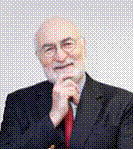 Abe is a master at captivating audiences through his unique blend of warmth, wit, and wisdom. While you are laughing and relaxed, you'll also be learning vital communication and problem solving tools based on the common-sense psychologies of Transactional Analysis (TA) and Neuro-Linguistic Programming (NLP). Abe entertains while he educates, giving participants clear, practical, and easy-to-understand tools for achieving healthy relationships in the workplace and at home. You'll laugh, you'll learn and you'll take home practical lessons for living a productive life.
Abe Wagner will offer four sessions:
Breaking The Communication Barrier
In this program, you can learn to understand human behavior and use this model for dealing with anyone. It is extremely useful at work and at home. Identify another person's state of mind instantly. Learn to change from a negative to a positive state of mind at will. Elicit the response you desire from others.
Reaching Rapid Rapport
Learn to be a good listener. Resolve conflict with greater ease. Establish rapid rapport.
Tactful Carefrontation
The program includes: The power of positive strokes. Stop reinforcing negative behavior and reinforce positive behavior. Establish long-term rapport. Carefrontation techniques.
Psychological Games That Most People Play
Games are transactions that are often receptive and end in bad feelings. We will explore how to avoid games and get needs met in a healthy way.
Writing From Our Lives | Lynne Kaufman

Being in the Moment
Expand your ability to be more fully present through a variety of simple awareness exercises.  Sharpen your skills of observation and listening.  Heighten your verbal and nonverbal communication.  Interact playfully and creatively with others.  Have fun.  Surprise yourself.  No experience necessary and no way to do it wrong.
Writing From Your Life
Each of these four classes begins with an experiential exercise focusing on one of the senses. Drawing upon that inspiration we choose compelling moments from our lives and learn how to transform them into moving and universal narratives. We share our writing and receive constructive responses from the instructor and fellow workshop members. Writing From Your Life is for writers of all levels of experience who wish to enhance their sensory experiences and communicate their stories.
Lynne Kaufman is an award winning playwright who has had 20 plays premiered in theatres in N.Y.C., Los Angeles, San Francisco and Washington D.C. She has published three novels and dozens of short stories. She teaches writing at OLLI UC Berkeley and at OLLI San Francisco State University. Previously she taught writing at Esalen Institute, was director of Travel/Study for U.C. Berkeley Continuing Education, served as a consultant for California Institute of Integral Studies, and was Director of Special Events for the Joseph Campbell Foundation.
Clay and Color | Lana Wilson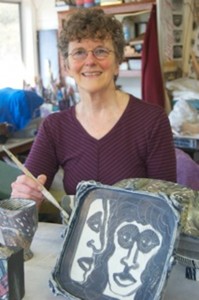 This workshop is all about choices. Students can make symbolic or inspirational plates, they can make parts that fit together like a puzzle or they can come in with an idea in mind that I will help with techniques to make their idea happen. Also offered will be 4 inch square pieces of wood to do a "stack" of parts using words and/or images. These can be hung on the wall or not. Color will be available with acrylic paint and we will use paper clay which does not have to be fired. I will give a short demo of using stamps and using slabs of clay and other techniques as needed.
Lana Wilson has taught over 150 workshops in the U.S., Israel, Canada, New Zealand and South Africa and been in over 185 shows. She is the author of "Ceramics: Shape and Surface" and is on the board of Penland School of Crafts. Her work has been shown nationally and internationally.  She has degrees from Occidental College, California College of Arts and Goddard Graduate Program. She taught in the San Diego Community colleges for 24 years and currently gives workshops She has appeared twice on Discovery Channel to extol the delights of working in clay.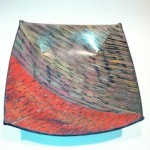 Improving Posture, Strength and Flexibility with the Feldenkrais® Method | Donna Wood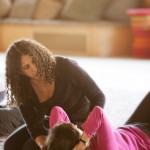 The Feldenkrais® Method is a learning-based system that uses the relationships of movement with thinking, feeling and sensing. Through subtle motion we explore our own sensations, developing our ability for internal feedback and natural self-correction. This leads to the reorganization of how we move, breathe, act and experience ourselves in the world. The Feldenkrais® Method has the power to change deeply held patterns and habits that constrain our potential. It has profound positive effects on our abilities and reduces stress, tension and fatigue.
This week, we will learn new postural habits and develop a dynamic approach to developing strength, flexibility and balance--ultimately improving the range of motion in our joints and learning to move with greater efficiency and grace.  Each class begins with slow, unusual, delicate movements in a variety of positions, and progresses into more dynamic, challenging movements. This process enhances our balance, coordination and fosters creative thinking.
Donna Wood has been teaching and exploring the Feldenkrais® Method for more than 15 years. She is also deeply immersed in the martial arts and dance; she holds a black belt in the Japanese martial art of Aikido, and is a Professor in the Brazilian martial art of Capoiera.
"I am excited to share my approach to the Feldenkrais® Method, informed by my martial arts and dance training. These disciplines have shaped my life in unexpected ways. The Method is dynamic, but it is also small--with tiny, sensing differences."
Donna lives in San Diego and has a private practice on both sides of the Border. She works with athletes, dancers, people recovering from injuries, and those experiencing pain. She teaches in France, Italy and Greece.  Donna has the additional certification of Assistant Trainer and teaches in four-year Feldenkrais® Professional Training Programs.
Hold the Sky | Karl Anthony
Songwriter Karl Anthony presents Hold The Sky, Thursday 8 pm
This is a potent heart-felt concert which will fill your spirit and rejuvenate your capacity for hope. Karl writes deeply insightful songs directly inspired by his years of world touring and international service. The breathe of Karl's music is a nurturing and delightful journey into a joyful life.
When he is not traveling Karl's music is influenced by his unique experiences working in the healing arts department at Rady Children's Hospital in San Diego. Hold The Sky is the title of one of the songs you will hear as Karl's voice soothes and elevates the room. You will be so thrilled you attended this evenings presentation...it is a celebration and a vibration of pure joy.
As a Healing Arts Artist, flowing with what is needed is a necessary talent. You may be sharing music to celebrate a milestone with one child and then in another room you are singing along with a family gently easing the pain of a loved one. Rady's Children's Hospital is where Karl performs when he is not on the road touring. He became part of the hospital's Healing Arts Department where he and other artists work closely with hospital staff to facilitate the very best supportive conditions for whole and proper healing.
Karl is a songwriter and singer but more than that he is a facilitator of authentic connection with music.  He has received several Gandhi/King Season For Nonviolence Peace Hero Awards for his humanitarian efforts and innovative music. He does not take the traditional entertainment industry path, he creates anthems for hope and believes music can be a comfort for all humanity. Karl is also the founder of the national Strike-A-Chord with KIDS school assembly program and tours internationally. Karl's music and his career crosses countless boundaries and is truly an international language of service and pure joy.
On the Web:  www.karlanthony.com
Seeing Beyond Human Vision | Louie Schwartzberg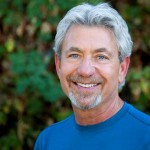 Presentation I:  Seeing Beyond Human Vision: Changing our Perspective and Cultivating Gratitude
Presentation II:  Nature's Beauty: A Heart Opener
Louie Schwartzberg is an award-winning producer, director, and cinematographer whose notable career spans more than three decades providing breathtaking imagery using his time-lapse, high-speed and macro cinematography techniques. Schwartzberg is a visual artist breaking barriers, connecting with audiences, and telling stories that celebrate life and reveal the mysteries and wisdom of nature, people and places.  His recent theatrical releases include the 3D IMAX film "Mysteries of the Unseen World" with National Geographic, narrated by Forest Whitaker, and the documentary "Wings of Life" for Disneynature, narrated by Meryl Streep. "Mysteries" is a journey into invisible worlds that are too slow, too fast, too small and too vast for the human eye to see. In partnership with the National Science Foundation, Lockheed Martin, and Siemens, the film opened in major cities in 2014 to rave reviews from audiences and experts alike. Designed to inspire, educate and perhaps even evolve our perspective on the world, Schwartzberg creates and curates unique Moving Art™ content which can be found practically everywhere, from your local theater to the smart phone in your pocket to Roku and Netflix (Moving Art™ was the first Ultra HD (4K resolution) content to appear on Netflix along with House of Cards). Several of the film shorts have gone viral - including "Gratitude" and "Beauty of Pollination" with 36MM+ web views – and spawned related media (books, webinars, and more). Custom Ultra HD Moving Art™ pieces created by Schwartzberg can also be found in high-end hospitality venues around the world starting in 2014.  For Schwartzberg, the greatest satisfaction is creating works that can have a positive effect on the future of the planet.  "I hope my films inspire and open people's hearts.  Beauty is nature's tool for survival – you protect what you love.  If we can move enough people on an emotional level, I hope we can achieve the shift in consciousness we need to sustain and celebrate life."