Back to Main Calendar
May 17 - 24, 2014 - Full Week View
Description:
Feldenkrais® Week | Ilana Nachoum
Culinary Experiences at La Cocina Que Canta | Visiting Teacher Gary Jenanyan
Are You Financially Fit? | Page Harty and Linda Schaeffer
Concert | Daryl Stuermer
Maximize Your Potential and Thrive! | Sue Kenfield
The Bar Method | Jessica Bowman
Feldenkrais® Week | Ilana Nachoum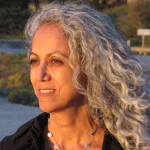 Are you flexible, strong and balanced? Do you experience little or no muscular or skeletal pain? Feldenkrais is an exhilarating method of optimizing performance through intelligent and gentle, yet challenging movements. Ilana helps us recognize the hidden potential in each of us, and discover new approaches to physical rehabilitation. Once disabled with severe sciatica and lower back pain, Ilana overcame her limitations and gained insight into the mechanisms of the body and the healing process. Private one-on-one sessions also are available with Donna Wood, a Feldenkrais practitioner from San Diego.
Culinary Experiences at La Cocina Que Canta | Visiting Teacher Gary Jenanyan
A California native, Gary Jenanyan has been cooking in the Napa Valley for more than 30 years.  A noted designer, restaurant consultant and chef instructor, Mr. Jenanyan has enjoyed the rare privilege of working with the most influential chefs of this era.  As Executive Chef of the Great Chefs Program at Robert Mondavi Winery for 26 years before retiring in 2002, he worked with and was mentored by the best of France's 3-star chefs both here and abroad, including Jean Troisgros, Paul Bocuse, Joel Robuchon, Marc Meneau, Alain Chapel, Georges Blanc and Pierre Gagnaire.  He has also worked and taught with many noted American chefs and authors including Julia Child, Jacques Pepin, Jan Birnbaum, Thomas Keller, Bradley Ogden and others.
Since 1998, Gary has been Executive Chef to the fleet for Lindblad Expeditions, partnered with National Geographic Expeditions, the internationally acclaimed, environmentally conscious small-ship expedition cruise line. He is responsible for menus and recipes for the food operations on 5 ships worldwide and co-responsible for the wine lists.
He developed and is currently the Project Manager for the OPUS Project on the Galapagos Islands, Ecuador.  OPUS (Operation to Prevent Unwanted Species) is a system developed to peel, sanitize, vacuum pack, refrigerate and ship fruits and vegetables ready to prepare from Quito on the mainland of Ecuador to the Galapagos Islands without introducing invasive species, the most significant threat to the fragile environment on these unique islands.
Incorporating the sensibility and experience of a veteran working chef, his culinary consulting firm, Jenanyan Design, designs restaurants, winery and home kitchens, ship's galleys, troubleshoots food service operations, develops menus and recipes and provides chef instruction to a variety of clients internationally.  Some of his local kitchen designs include Opus One Winery, Ubuntu Restaurant, EPIC Roasthouse, Azteca Market, Soda Canyon Store, St. Supery Winery and Calistoga Inn, among others.  He has designed kitchens in many Napa Valley homes.
He was the Executive Chef and chief food stylist for the 13-part PBS television series, "America's Rising Star Chefs" and authored its companion cookbook.
He has served as the Culinary Chair for the Napa Valley Wine Auction in 1996 and 1997, the largest event of its kind in the world, serving 2000 guests.   As a chef-instructor, Mr. Jenanyan sits on several advisory boards of California culinary programs.
Gary lives in Napa Valley, is a licensed private pilot, an avid reader, world traveler and is relentlessly curious about new ingredients, flavors, textures and wines from around the globe.   He works and teaches in English and Spanish and is conversant in French.
Gary offers two hands-on culinary experiences during which you will enjoy preparing your own meal along with fellow cooks. Classes take place at La Cocina Que Canta, our new culinary center.  For more information and registration, please click here.
Are You Financially Fit? | Page Harty and Linda Schaeffer
Women know they need to be proactive about getting financially fit, but often they aren't sure where to start, or they resist getting started in the first place. Unfortunately, just like exercise, we can't just expect someone else to pick up the slack when it comes to managing our financial future. Come join the conversation…we will be discussing important topics but having fun while doing it. You will leave with information to get your financial house in order. There will be new information in each session, so feel free to come to any one or all three.
A Man is Not a Financial Plan
Sunday 5:00pm, Olmeca Gym
Every day we see women who aren't "financially fit "; they're not taking an active role in
managing their wealth. These women are putting themselves at risk, since women
face unique financial challenges. When it comes to getting into good financial shape,
women can't afford to wait. We will share the tools to help you gain the confidence you need for your financial future
The Top Ten Questions Every Woman Should Know About Her Personal Finances
Tuesday 1:00pm, Library Lounge
Are you confident with your future cash flow plan? Do you understand the risks of your investment strategy?
We will help define what you need to know to develop a specific plan for your financial life regardless of where you are in your money journey.
We will share what the biggest drivers of financial success are, allowing you to build a plan that gives you the confidence you need in retirement.
How Do I Know I Have Enough to Take Care of Myself the Rest of My Life?
Wednesday 1:00 pm, Library Lounge
"Half of women over age 65 outlive their husbands by 15 years". How much wealth do I need to never have to rely on my children or family? We will help answer these questions and also share how to protect your wealth and discuss the importance of having a wealth transfer plan and thoughts on how to leave the legacy you desire.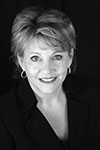 Page Harty is a Partner, Senior Relationship Manager and Market Leader for the Women's Practice at SignatureFD, LLC. She is a Certified Financial Planner serving in the wealth management business for over 25 years in Atlanta, Ga. Page feels very fortunate to be able to pursue one of her primary passions through her work. Her mission is to empower women to use their wealth to lead a great life. She works with her female clients to provide the financial peace of mind necessary to live confidently, fully, and purposefully. Page has two grown sons living in Washington DC and Jacksonville, Fla.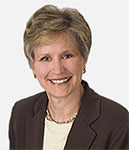 Linda Schaeffer brings over 35 years of experience to Frazier & Deeter. As a Partner and Director of Litigation Consulting Services, she works primarily with high net-worth individuals and corporate executives with divorce, tax and accounting issues. She assists with the division of financial and real estate assets through mediation, and works with family practice attorneys through all financial aspects of divorce or child support matters. She has been a qualified expert in matters such as valuation issues, tax implications of divorce, and child support matters.
Concert | Daryl Stuermer


Stories from the Road - Touring with Phil Collins, Genesis and Jean-Luc Ponty
Sunday 8:00 pm
Concert
Tuesday 8:00 pm
Guitar Demonstration  - Famous Songs & Sounds from the 80's and 90's
Wednesday 5:00 pm
Excerpts from the Phil Collins DVD "First Final Farewell Tour" -  Interviews, Concert Footage & Q&A
Thursday 8:00 pm
Virtuoso lead guitarist Daryl Stuermer of the super-group Genesis and Phil Collins has been touring the world to sold-out crowds since 1978, creating the signature guitar sound of the Phil Collins mega hits "In the Air Tonight" and "Easy Lover." As co-writer of the Phil Collins 1989 Grammy Award Winning, Billboard No. 4 single "Something Happened on the Way to Heaven," Stuermer continues to write music for his eight solo albums of original music and cover his favorite Genesis vocals and instrumentals along the way.
Visit www.DarylStuermer.com
Maximize Your Potential and Thrive! | Sue Kenfield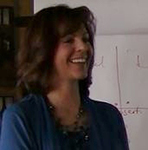 Maximize Your Potential and Thrive!
Saturday 8 pm
One of the key aspects of our success in work and life is interpersonal intelligence. This is the intersection of our emotional-social intelligence and behavioral intelligence and has been shown to be more vital in the results we get at work and in life than either IQ or technical expertise. Almost daily we can see examples of how each of these influence the results people get in life and the opportunities to tap into their true potential. During this interactive and often humorous presentation we will discuss the basics of each of these areas and how you can capitalize on maximizing your success.
Exceptional Decision Making
Come and explore your preferred way of making decisions, how it meshes with the decision making process of those with whom you work and live. Learn some of the key drivers in successful decision making, what role emotional-social and behavioral intelligence plays and tips on how to be more masterful in this area of your life.
Where Do You Live On the Tension Curve of Life?
As we know there are many ways we can accumulate stress. If that stress isn't managed well, it can lead to health problems, relationships challenges and even the dreaded career limiting move. This is a vital area in which to practice effective interpersonal intelligence. You will learn easy and valuable ways to manage tension and improve your health, productivity and happiness.
Elevate Your Versatility
Let's face it; people make judgments about us regarding our reliability, presentation, flexibility and our abilities based on how we show up, just as we judge them based on how they behave. All of this judging and the resulting responses impact our professional and personal success both at work and at home. The good news is that you can easily learn to be more versatile with a wide variety of people and in all sorts of circumstances and maximize your results. Come and explore your tremendous power to influence your credibility and success.
Sue Kenfield is President and Founder of See It Thrive™, a consulting company specializing in elevating careers and transforming lives.
Sue has been engaged in the area of human behavior for over 25 years. She has helped individuals, organizations and teams break through their limitations and transform their success through her skilled consulting and dynamic, interactive training. Sue is a highly regarded executive coach, trainer, speaker and workshop facilitator. Her audiences benefit from her real world knowledge, expertise, wisdom and unique insight. She brings true value to her audiences as they are empowered with effective, relevant solutions to maximize their potential and see positive shifts in their results in both work and life. Sue is passionately committed to helping individuals and businesses connect to their highest potential and achieve their greatest success.
Sue has a Master's Degree in Counseling and is certified in the use of multiple assessments including the BarOn EQ-i® and EQ-360® Emotional Social Intelligence assessments, Thomas-Kilmann Conflict Mode Instrument, Strength Finders and FIRO-B. She is also a certified instructor of the TRACOM Social Style and Versatility Courses.
The Bar Method | Jessica Bowman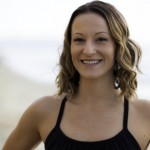 The Bar Method™ — integrates the fat burning format of interval training, the muscle shaping technique of isometrics, the elongating principles of dance conditioning, and the science of physical therapy to create a revolutionary new workout that quickly and safely reshapes your entire body. www.barmethod.com
Jessica Bowman (aka: "Intenisca") is the studio owner & a certified instructor. She was given the infamous nickname by one of her clients over 5 years ago and continues to live up to the name with her creative; fun and "take no prisoners" approach to class.
After earning her BS degree in Biopsychology from the University of California, Santa Barbara in 2002 she moved to San Francisco to pursue a career in pharmaceutical sales. It was there she discovered the bar method and took her first class at the flagship studio in the Marina. In 2007, Jessica moved back to her hometown of San Diego and began teaching the bar method in November 2008. Three years later she opened the first North County San Diego studio in Solana Beach.
Jessica has a long history in athletics from competitive dance to field hockey and long distance running including completing 3 marathons. However, it's the bar method that's brought the most challenge (both mentally and physically) as well as the most reward into her life. Jessica gets excited every day she walks into her studio to pass on the "secret" of the bar method and inspire others to feel empowered about their physical health and well being. Opening the Solana Beach studio has been a dream come true interlaced with the many challenges of owning a small business & the rewards of doing what you love for work everyday!
Her other interests include snowboarding, hiking, reading and traveling.