Back to Main Calendar
July 19 - 26, 2014 - Full Week View
Description:
HYDRO-FIT Water Week | Craig Stuart
Culinary Experiences at La Cocina Que Canta | Visiting Teacher Romney "Nani" Steele
Bringing Out Your Best | Rick Aberman, Ph.D.
Explore the Night Sky | Scott Marrone
Love Cycles | Linda Carroll, M.S
The Mindful Home: Aging in Place | Annie Groer
Water Week | Craig Stuart
The warm, dry climate of the Ranch has always enticed water lovers to our three outdoor pools. Craig's special summer program includes:
The Wave
M, W, F, 11:00am
Discover how fun and invigorating it is to create wave action in the pool. Harness the power of liquid resistance and experience a body-friendly workout that truly feels good. Our low-impact, shallow water class targets aerobic endurance, muscular strength, balance and flexibility.
HYDRO-FIT Deep Water Training
Su, Tu, Th, 11:00am and M, W, 2:00pm
Deep water training is an ideal non-impact addition to your Ranch week. Use specialized HYDRO-FIT buoyancy and resistance equipment to strengthen and tone your entire body while pushing fat-burning systems into high gear. No swimming skill is required, although comfort in deep water is recommended.
H2O Pool Pilates
Su, Tu, Th, 2:00pm
Experience Pilates inspired training in the pool. Use simple buoyancy equipment and water's natural assistance & resistance to train the deepest muscle layers in your body. Develop core strength for improved posture, balance and coordination.
Aqua Ease
Sun, Tu, Th, 3:00pm
Experience soothing exercise in the pool. Ease muscle soreness and body aches as you discover how water provides support, assistance and resistance. Improve balance, enhance flexibility and restore mobility through gentle movement in the water.
H2O Sport Conditioning
M, W, F, 10:00am
Learn how to improve physical function and enhance your natural abilities in our playful, deep-water "boot camp" workout. Rediscover your inner child and have fun as you achieve a great cardiovascular, strength, and agility workout that will leave you feeling good, not sore and exhausted.
Swim Conditioning
Tu, Th, 12:00noon
Improve your stroke technique and enjoy a great swim conditioning workout Our coach is on deck to help you get the most from your swimming experience. All levels are welcome—from beginner to masters level. This class is 30-minutes.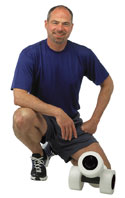 Craig is a certified fitness instructor, and the creator and director of HYDRO-FIT in Eugene, Oregon. He presents water workshops nationally and internationally. His innovative workouts range from easy to challenging. On the Web:hydrofit.com.
Culinary Experiences at La Cocina Que Canta | Visiting Teacher Romney "Nani" Steele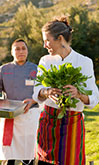 Romney Steele is a writer, cook, visual artist, teacher, and the author of My Nepenthe: Bohemian Tales of Food, Family, and Big Sur (2009), and Plum Gorgeous: Recipes and Memories from the Orchard (2011). As the granddaughter of Bill and Lolly Fassett, founders of Nepenthe Restaurant in Big Sur, she grew up at the family business and opened Cafe Kevah, located on the grounds of the property.
Romney has worked as a chef, freelance writer, food stylist, cookbook author and cooking teacher for at risk youth. As a teacher, she promotes creativity and fearlessness in the kitchen by encouraging students to follow their intuition and use all of their senses.  She is also the co-owner of The Cook and Her Farmer, a cafe, oyster and wine bar recently opened in the historic area of Oakland, California that celebrates gathering around the table for honest foods. Part of its mission is to nurture the growth of future cooks and farmers.
On the Web: www.romneysteele.com and www.thecookandherfarmer.com
Romney offers two hands-on culinary experiences, 3.5 hours each, during which you will enjoy preparing your own meal along with fellow cooks. Classes take place at La Cocina Que Canta, our culinary center on Tuesday and Thursday at 4pm. For more information and registration, please click here.
Bringing Out Your Best | Rick Aberman, Ph.D.
Bringing Out  Your Best
Sunday, 8:00pm
This program is designed to help you develop the necessary skills for Sustained Optimal Performance.  From music to golf, from fencing to football, from the practice tee to the board room, Dr. Rick Aberman will address how to take it to the next level.  Participants will welcome the opportunity to learn more about their own abilities.  Drawing on the lessons of Performance Psychology, this skill based session identifies key competencies necessary for one to perform at their best. We will be using the same Mental Skills Training and exercises that are utilized by elite and professional athletes.  This will benefit performers of all kind.
Other sessions with Dr. Rick Aberman:
Emotional Intelligence and Forgiveness
Tuesday, 5:00pm
Self-Management and Interpersonal Effectiveness:  Emotional intelligence is more than twice as important as physical skills and technical abilities alone.  Unlike our IQ, we can train and develop EI.  Utilizing the skills of forgiveness training, allows us to become emotionally unstuck and position oneself for success.
Values
Wednesday, 5:00pm
Discover your values and how to live in alignment through a dynamic interactive process. Learn how to use your values in a way that enables consistent happiness and performance.
Leadership Development
Thursday, 5:00pm
The effective management of others is the result of effective management of oneself. Great leaders and organizations all demonstrate a high level of self-awareness. Improved self-awareness allows for greater connection with others. We will discuss and practice exercises designed for great leadership through self-awareness, self-management of emotions, and empathy.
The Psychology of Performance from Business to Sports
Friday, 5:00pm
Develop your attention muscle.  Learn techniques that allow for greater focus.  Gain a greater understanding of the psychology and neuroscience of performance.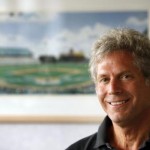 Rick Aberman, Ph.D., has an innovative approach that draws connections between the worlds of psychology, sports, and business performance. Dr. Aberman helps individuals and teams develop leadership skills and achieve optimal performance. He works primarily with athletes, coaches and teams at the collegiate and professional levels. He also works with business executives and senior management teams, families of wealth, as well as musicians, and journalists.
Currently Dr. Aberman is on the medical staff of the Minnesota Twins and serves as the Director of Peak Performance. In addition he is on the coaching staff of the University of Minnesota Football team as well as Baseball and Tennis. He utilizes the latest thinking in neuroscience and psychology in a user friendly manner.
Dr. Aberman is a member of the Consortium for Research on Emotional Intelligence in Individuals and Organizations. His contributions of integrating Emotional Intelligence with corporations and sports organizations stand as 'the model' of the field. He has designed and currently provides training in Emotional Intelligence and Leadership Development. He also employs these concepts in the area of talent and team development, recruitment and assessment for sports and business organizations.
Dr. Aberman is also recognized as an expert in the area of family business dynamics and consults regularly with family-run corporations. He has been a member of the Family Firm Institute since its inception and served on its board of directors.
His book concerning coaching and effective leadership is called "Why Good Coaches Quit": How to Deal with the Other Stuff. He was also the featured character in the book "From Red Ink to Roses", by Sports Illustrated senior writer, Rick Telender. Dr. Aberman often appears on TV, Radio, and other media platforms for his perspectives on sustained optimal performance.
A regular consultant to several professional sports teams, he also maintains a private practice in sports psychotherapy, and works as a corporate consultant and executive coach.
Dr. Aberman resides in Minneapolis, MN
Explore the Night Sky | Scott Marrone
Explore the July Night Sky: A Slide Presentation
Saturday, 8:00pm
The dark skies at the Ranch provide a fabulous opportunity for seeing wonders such as the Milky Way, Ptolemy cluster (a collection of 80 stars scintillating like diamonds), meteors, satellites, Saturn and its rings, the Lagoon nebula (a stellar nursery), and more!
Participate in another magical part of the Ranch experience.  You will never look at the night sky the same way again.
Explore the July Night Sky: View Rancho La Puerta's beautiful skies with binoculars and telescope
Sun, T, 9:00pm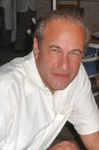 John Scott Marrone has over 30 years experience teaching in the New York area. In addition to Astronomy, Scott teaches Forensics, Environmental Studies and Oceanography. He has been recognized by Ciba-Geigy Corporation for work in promoting science literacy and received the Outstanding Teacher of the Year Award in 2007 from Manhattan College. In February 1998, Scott was invited by the Aruban Government to substitute for astronomer Jay Pasachoff to lead the observing of the total solar eclipse. Scott's interests include music, scuba diving, martial arts and travel. He has directed theatre, and conducted orchestras and choruses, including the Oratorio Society of New York, Greenwich Choral Society and English Chamber Orchestra throughout Europe.
Concert with Scott Marrone
Th, 8:00pm
Love Cycles | Linda Carroll, M.S.
Love Cycles with author and therapist Linda Carroll.
For all people interested in the topic of love, come to these popular, witty and meaningful sessions to enjoy a fascinating exploration of love's five paths and perils. Each stage is described using pop culture, poetry, and a synthesis of the most current science and literature on marriage, intimacy, and sexuality.
SESSION ONE: Love Cycles
Tuesday, 4:00pm
Relationships are explored as a series of five stages through which we travel – from romantic bliss to rude awakening to disillusionment and sometimes despair until, finally and ideally, a resting place where love has grown deeper, richer and more satisfying. We discuss how to select wisely, how to win even when it doesn't work out, and to understand the cyclic nature of love's seasons.
SESSION TWO : 
Love's Wisdom and Folly
Wednesday, 4:00pm
Decoding Love's Potion, understanding inevitable infinity loops—or, "the never-ending pattern of disagreement," and why, sometimes, even the most solid-seeming couples don't make it. Strategies for how to select the right partner and staying happy and committed, even in difficult times. You will learn three essential skills during this session to help with all relationships. Come with a partner, a friend or by yourself.
SESSION THREE: Sexual Cycles
Thursday, 4:00pm
This session will sizzle. We will discuss sexuality through the stages, covering issues of intimacy, passion, as well as differences in desire. Linda will use anonymous questions and choose topics from her many years of experience as a "Hot Monogamy" therapist to create a lively and informative dialogue
SESSION FOUR: Remembering Our Essence
Friday, 4:00pm
During this informal session, Linda will describe the writing of her book, Remember Who You Are, published by Conari Press in 2008. We will look at the seven stages of remembering our true nature through stories, poetry, imagery and questions.
Linda Carroll M.S. has been a practicing therapist for 35 years, specializing in couples. Called by some a "Marriage Whisperer," she is a private consultant and coach to couples throughout the US. She was trained in the Pairs process, is an Imago therapist and offers ongoing seminars her program called Love Cycles. Linda's book, Love Cycles: Mastering the Five Essential Stages of Love will be published in September 2014.
The Mindful Home: Aging in Place  | Annie Groer
Focus on the Village Movement
Tuesday, 1:00pm
Exploring other ways to facilitate aging in place
Wednesday, 1:00pm
We all know about New York's Greenwich Village and Hillary Clinton's "It Takes A Village." But as we—or our parents--get older, maybe the most important is Boston's "Beacon Hill Village" founded in 2001 by seniors intent on stay in their homes. Also known as "aging in place," the movement has grown to some 90 villages nationwide with another 120 in the pipeline. These hyper-local networks cost a few hundred dollars a year to join, are often run by a paid professional and provide many services, from info about retrofitting homes for easier mobility to vetting contractors to do the work. They organize volunteers to take folks to the doctor or supermarket, and arrange local outings and group trips. Beacon Hill is even evolving into what its director calls "purposeful engagement" to get seniors out the door and active in the community. But Villages are just one piece of a larger picture. Local officials are changing zoning and occupancy laws to allow communal living, creative additions and freestanding backyard "Granny Flats" containing such features as high-tech monitoring and soft flooring to reduce slip-and-fall injuries. Architects and builders are refining universal design so everyone—old, young, able bodied and disabled—can thrive at home. And since the Recession has forced a growing number of multi-generation families into one home, people are crafting new strategies so everyone retains some privacy, dignity and sanity in close quarters.
Annie Groer will direct lively discussions and provide detailed resource lists.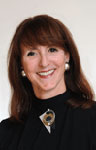 Annie Groer has explored these subjects for nearly ten years, both as a Washington Post reporter and the daughter of a fiercely independent father who lived alone until he was 99. She also writes about architecture, design and décor for several publications such as the New York Times, Washingtonian, the Post, etc. Recently she has been a panelist debating the future of the US furniture industry at Virginia's Artisphere and was interviewed about contemporary design for her local NPR station. She has also spent time with officials from several DC Villages and have begun modifying her own apartment so she can live there "'til I'm carried out, feet first".