Back to Main Calendar
Yoga and The Spirit of Poetry | Phyllis Pilgrim and Susan Duhan Felix
Description: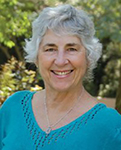 Phyllis Pilgrim has been inspired by the teachings of BKS Iyengar, H.H. the Dalai Lama, Thich Nhat Hahn, and Shinzen Young, among others. She explores the nether regions of the world, with a spiritual component to each adventure. Recent journeys include hiking the Inca Trail, visiting Dharamsala to listen to the teachings of the Dalai Lama, and trekking in Tibet, Bhutan and Tasmania. Phyllis will teach the daily 10:00 am (45 min.) Yoga fundamentals for beginners and the daily 4 pm Inner Journey (50 min) to explore the inner practices of yoga and meditation.
Phyllis is the author of "The Hidden Passport", nominated as a finalist in the 2009 San Diego Book Awards. It tells of her young life in Japanese concentrations camps in Java in WW2. She reveals much about her life and philosophy enhanced by her practices in yoga and meditation. www.phyllispilgrim.com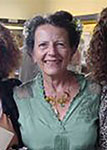 Susan Duhan Felix received a Master's Degree in Spiritual Poetry from the University of Connecticut. She wrote her Master's thesis on "How T.S. Eliot's Wasteland Exemplifies The Lack Of Ritual In Modern Day Life". She was co- founder of the Wormwood Review, a very successful small press poetry magazine. She served on the Berkeley Art Commission for six years and was elected president for three of those years. Presently she is Art Ambassador of the City of Berkeley and a member of the Berkeley Cultural Trust. In 1987 the California State Assembly passed Resolution No 1452 commending Susan Felix for her brilliant display of artistic talents and her exemplary record of community leadership.
In 1989, the City of Berkeley honored her by declaring March 16th, 1989 Susan D. Felix Day and again honored her with the same award in 1999. Also in 1999 Susan received the "Certificate of Special Congressional Recognition," from the US Congress. Susan was selected for the special Millenium Edition of Marquis' Who's Who of American Women.