Back to Main Calendar
August 1 - 8, 2014 - Full Week View - Family Week
Description:
Noodle Water Polo, Pool Bingo, Super Fun Races, Zumba Kids, and More! | Jennifer Laursen and Stefan
Culinary Experiences at La Cocina Que Canta | Visiting Teacher David Cohen
Hand-on Cooking Classes for Kids and Teens | Chef Palma Bellinghieri
Modern Family: Lessons from the Rest of Life | Dr. Rick Grosberg
Strike-A-Chord Family Concert! | Karl Anthony
Photography | Tom Birmingham
Self-Defense for Children and Teens | André Salvage
The Imagination Station: Art Project | Erin Lee Gafill
Brazilian Drumming | Roberto Perretta
Family Sing-Along | Lara Downes
The Write-Teen, Designer Doodles and More! | Lena Rivkin
Imaginative Painting and Drawing | David Zaboski
Spanish Live | Patricia Zanzonico
Yoga and The Spirit of Poetry | Phyllis Pilgrim and Susan Duhan Felix
Healthy, Delicious Eating for the Whole Family | Norma Flood
Noodle Water Polo, Pool Bingo, Super Fun Races, Zumba Kids, and More! | Jennifer Laursen and Stefan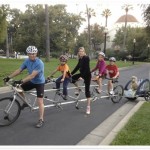 Jennifer is a Zumba instructor, a Health Coach, and mother of three active children. Stefan is an entrepreneur and professional triathlete who designs and produces carbon-fiber bikes, triathlon wetsuits, and sports clothing.
Pictured at left: The Laursen family on their bike.
Culinary Experiences at La Cocina Que Canta | Visiting Teacher David Cohen
Chef David Cohen was born in Philadelphia. His experience spans across the United States including positions at Auberge Du Soleil in Napa Valley and Azie in San Francisco (Best New Restaurant 2000). He ran the kitchens at Kansas City Prime in Philadelphia (3 ½ stars Philadelphia Inquirer), and Scala's Bistro in San Francisco (3 stars SF Chronicle). David was named on the Top 100 Bay Area Chef's List in 2007 & 2008. His formal education was received at Cornell University & Le Cordon Bleu London. He also worked at the Michelin rated Selene on the Island of Santorini and at the famed Savoy Hotel in London. Chef Cohen is currently an instructor at the Art Institute of Sunnyvale.
Chef David offers two hands-on culinary experiences, 3.5 hours each, during which you will enjoy preparing your own meal along with fellow cooks. Classes take place at La Cocina Que Canta, our culinary center on Tuesday and Thursday at 4pm. For more information and registration, please click here.
Hand-on Cooking Classes for Kids and Teens | Chef Palma Bellinghieri
Children and teens will learn about healthy eating and age appropriate culinary skills for food preparation, knife use and cooking. Classes are divided by age groups, and teens will get a more in-depth class on healthy ingredients, spices, methods, techniques, seasoning and culinary terms.
Chef Palma will provide an unforgettable educational and culinary experience as she teaches kids and teens to prepare a delicious lunch from scratch which they will enjoy together at our beautiful cooking school, La Cocina que Canta (The Kitchen that Sings!)!
We look forward to seeing you in the kitchen! Classes are included in the family program and no additional fees apply.
The Ultimate Smoothie Contest!
Chef Palma will teach the basics for you to make the ultimate smoothie, and provide farm fresh ingredients so you can make your best smoothie ever!
Palma Bellinghieri is a second-generation culinary artist and chef. She was born and raised in Mexico City, and is a graduate of the prestigious Villa Pierrefeux Institute and Glion Hotel Management School in Montreaux, Switzerland.  Today, Chef Palma brings her years of experience, dedication and culinary excitement to San Diego in the form of cooking classes, catering, and healthy lifestyle coaching. During the summers, she runs "For Young Chefs" summer camps, where she inspires kids to cook, create and nourish themselves in a fun and delicious way.  Children are in the kitchen, helping their parents and feeding themselves!
Daughter of world-renowned Sicilian born chef and Mexico City restaurateur Alfredo Bellinghieri ("Alfredos" and "La Trucha Vagabunda" in the Zona Rosa), Palma integrates generations of family, international upbringing and restaurant recipes, into nutritious eating and healthy lifestyles.
For the past 18 years, Chef Palma has specialized in vegetarian cooking when she married and decided to raise a vegetarian family. She runs the Vegetarian Cooking School at Scripps Center for Integrative Medicine. Her popular hands-on-workshops introduce and inspire participants to delicious and healthy eating.
Modern Family: Lessons from the Rest of Life | Dr. Rick Grosberg
Ranch Nature Treasure Hunt
Sunday 9:00 am
Modern Family:  Lessons from the Rest of Life
Sunday 8:00 pm
Everyone knows that families are a universal arena in which conflicts of interest can often arise between males and females, parents and offspring, and siblings.  Within many animal species, family members may often die for each other, but given the right circumstances, they will also kill each other! What are the rules of nature that govern whether individuals should harm or help each other?  Dr. Grosberg presents the basic evolutionary foundations for answering this question, and explores how other organisms (not humans!) behave toward their mates, their parents, and their siblings.  And then there's us people. What can we learn from the rest of life about sibling squabbles, teen rebellion, blended families, and other dilemmas of the modern family?
The Birds and the Bees and the Flowers and the Trees: A Morning Walk with an Evolutionist
Tuesday and Wednesday 7:00 am
Becoming a Scientist: Finding the Questions, Not the Answers
Tuesday 5:00 pm
A talk for families (especially kids who think science is "boring"!!) about science as a  voyage of discovery and a quest to find the questions that help us understand the world we live in.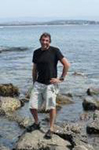 Rick Grosberg is an evolutionary biologist and senior professor at UC Davis, where he is the Director of the Coastal Marine Sciences Institute. A Fellow of the California Academy of Sciences and the winner of the UC Davis Prize, one of the nation's most prestigious academic teaching awards, Dr. Grosberg is known both for his groundbreaking research and for his engaging and charismatic teaching style, which connects history, science and personal narrative in a unique way. He is frequently heard on national programs such as NPR's Science Friday, and his work has been featured in publications such as Scientific American, The New York Times, Science and the Huffington Post.
Strike-A-Chord Family Concert! | Karl Anthony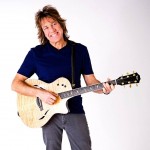 Karl Anthony is a master song leader who tours the world. He has received several Gandhi/King Season for Nonviolence Peace Hero Awards for his humanitarian efforts and uniting music. Anthony is founder of the national Strike-A-Chord school assembly program supported by PTA and school districts from coast to coast. When Karl Anthony is not touring he sings for kids at Rady's Children's Hospital in San Diego and is part of their Healing Arts Department.
As a musical spokesman for cooperation and unity, Karl Anthony sings for all of us and include everyone in his concerts. Anthony's strong, articulate voice takes you on a delightful journey and he invites the whole audience along for the ride. Strike-A-Chord is truly the Ultimate Family Concert, get ready to experience fun and pure joy.   www.karlanthony.com.
Photography | Tom Birmingham
Light, Camera, Action  -  For teens
Bring action and movement to still photography, and make exciting pictures. Experiment with light and angles, movement and focus to create photographs that create dynamic and exciting images.  We'll work together as photographers and subjects. We'll find unique locations and points of view. We'll make mistakes, break some rules, and with a little luck come up with some great photos!
Location, Location, Location  - For families
Rancho La Puerta is one of the most beautiful spots in the world, and of course everyone looks good while they're having fun in the sun. But finding a beautiful location for your photos can make all the difference. We'll go on a treasure hunt for perfect spots and take beautiful pictures. We'll take candid photos and casual family portraits.
Ranch Family Portraits (by appointment)
Bring your family together for a beautiful family portrait, compliments of Rancho La Puerta. Tom Birmingham will take a photo of you, or your whole family while you are enjoying your week in Paradise.
Tom Birmingham lives in Big Sur, California, where he works as a designer & photographer specializing in family portraits. As funding director of the Big Sur Arts Initiative, he has worked with children in a myriad of enrichment programs. While working with StageKids, summer theater program, he discovered his love and voice in photographing children and families. You can see his work at www.bigsurarts.com.
Self-Defense for Children and Teens | André Salvage
Being a father of seven children, André Salvage is aware of the concerns parent and children have for their personal safety. In a safe fun environment, without instilling fear and with age appropriate information André and his team will share vital  information necessary to stop potential assaults. This is done with the knowledge of three important skills: the awareness to avoid dangerous situations, assertiveness skills to handle predatory behavior and the hand on training to stop someone from harming you.
Teen Self Defense and Life Skills Class
Have you ever felt threatened or pressured to do something you really didn't want to? Have you ever been in a situation where you wanted to say something, but kept quiet? Have you found yourself in a situation you didn't feel safe or been hurt by someone you thought you could trust? If yes, or if you want to make sure you have the skills in case this does ever happen to you, take this class. It's not like the usual lectures you get at school. In this class you will learn how to protect yourself not only with words, but also physically. You will get a chance to practice powerful, yet simple fighting techniques against a trained heavy padded attacker and you will leave knowing you can protect yourself – guaranteed.
Children and Pre-Teen Assertiveness and Safety Class
Have you ever been picked on or seen your friends getting harassed? Want to learn some quick skills to defend yourself? In this class, Andre Salvage will teach ways to speak up when you want to as well as use your hands and feet to stop anyone who might be trying to hurt you, whether an older person or someone your age. Here's the fun part…you get to do this against someone who will have on heavy pads on all over their body so you can practice slow, fast or hard. Know one has the right to make you feel uncomfortable or harm you. If they do, you have to right to run away, say something or defend yourself—and this class will show you how.
Note to parents:
Being a father of seven children, I am aware of the safety concerns that parents have for their children in today's society. The fact is that as much as we would like to be with our children to protect them and help them make the difficult decisions that will confront them, we can't be there all the time.
Children can be  verbally and physically abused by adults as well as by their peers. These workshops will not cause young children or teens to become scared or paranoid, but rather become objectively aware of the dangers that exist and give them real life tools to handle, avoid, control or stop threatening situations with those who want to harm them.
All of the skills, principles and lessons are easy to learn, fun and age appropriate.
Staying Connected to your Children: For Safety and Healthy Parenting
This lecture is designed for parents of children of all ages in which I share tools and principles that parents can apply to help children and teens make safe decisions, help them avoid harm and, most importantly, stay connected.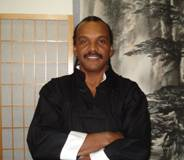 Born in the crime-ridden neighborhood of South Central Los Angeles, Master André Salvage successfully moved beyond becoming a product of his environment. He combined the practical knowledge and survival savvy of a former street fighter with the deep understanding and wisdom of a compassionate teacher. Mr. Salvage's background, natural ability, sensitivity, has helped him create an effective, easy-to-learn safety programs for people of all ages. Since 1979, he has worked with thousands of adults, schools and companies sharing the skills necessary for personal, mindful communication, conflict resolution, self-worth, and stress reduction. www.andresalvage.com.
The Imagination Station: Art Project | Erin Lee Gafill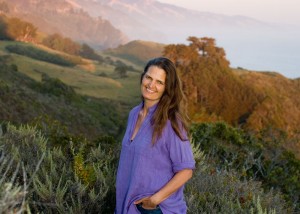 Erin Lee Gafill is a fifth generation California artist from Big Sur, California. She is the founder of the Big Sur Arts Initiative, a nonprofit arts education organization serving children and families. Since 1985 Erin has been designing arts programs for children and adults to support their innate creativity while developing their visual and artistic skills. In 2001 she was the first artist in residence of the Hamada Children's International Art Museum, Hamada, Japan, and has since taught her signature Passion of Painting workshops in schools, museums, ateliers, Boys and Girls Clubs and community centers throughout the United States, in Italy, and Mexico. A fine artist represented nationally, and collected internationally, she is a founding member of the Monterey Bay Plein Air Painters Association, on the creative arts faculty of Esalen Institute, and a member of the Carmel Art Association. In 2009 Erin and her husband photographer Tom Birmingham were honored by the United States Congress and named Champions of the Arts by the Arts Council for Monterey County (California) for their work. Erin loves teaching children and inspiring children AND adults to find their creative voice.
On the Web: www.eringafill.com; www.bigsurarts.com.
Brazilian Drumming | Roberto Perretta
Learn to play traditional Samba rhythms and songs as a group. This drum workshop is upbeat, energetic, fun and an interactive team activity enabling groups with any musical ability to work and play together. Learn the rhythms played in Carnival, the Samba reggae, Rio and Samba.
Roberto performs with the Ranch's very own Fiesta Band, teaches World Drumming, assists in the African dance class and participates in other musical Ranch activities. He started taking drumming lessons at age 10 in San Diego, California, began doing gigs for several Rock bands in Tecate at 13 and at 18 he joined the well-known Latin band from Tijuana, Kumara, where he met Raul Mahuistecatl Garcia. With Raul, he studied and mastered a vast number of Latin percussion and African drums which made him not only a better drummer but a more complete percussionist. He then moved to North Hollywood, CA and played with several bands, including house bands on local TV shows for channel 22.
Family Sing-Along | Lara Downes
Family Sing-Along
Monday 8:00 pm
Music connects generations! The wonderful tradition of singing around the piano is becoming a thing of the past, but let's bring it back at RLP Family Week, with a sing-along that introduces different generations of your family to each other's favorite music.
Let's See a Symphony
Monday and Wednesday 1:00 pm
CHILDREN
Kids get creative with classical music, listening and sharing imaginative response through story-telling and drawing.
Beyond Baby Mozart
Wednesday 5:00 pm
FAMILY
Does music really make you smarter? Lara talks about raising your children with music, from successful approaches to music lessons and practicing, to integrating music into your family life. As a former child prodigy, a concert artist, educator and parent, Lara shares personal and professional perspectives on the many and surprising benefits of life lived with music.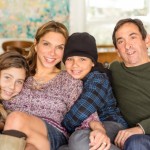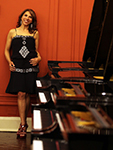 Lara Downes is a world-renowned concert pianist and recording artist, and one of the nation's leading experts and advocates in the field of music education and engagement. Lara's busy performance career is strongly driven by her commitment to expanding and developing new audiences for the arts. She is the Founder and President of the 88 KEYS® Foundation, a non-profit organization that fosters opportunities for music experiences and learning in America's public schools, and she regularly works and performs with the next generation of talented young musicians as Artistic Director of the Young Artists program at the Mondavi Center for the Performing Arts, UC Davis, where she serves as Artist in Residence. Pictured: Lara Downes and Rick Grosberg and children. On the web: laradownes.com.
The Write-Teen, Designer Doodles and More! | Lena Rivkin
Designer Doodles!
Sunday and Thursday 1:00 pm
CHILDREN
Create your doodling empire and unleash the wild artist within!
The Write-Teen
Sunday 5:00 pm
TEENS
Explore graphology and analyze the handwriting samples of celebrities such as Lady Gaga and Justin Bieber and more.
Matisse Mashups
Tuesday 1:00 pm
CHILDREN/FAMILY
Discover Henri Matisse and create your own cool collage.
Creative Expansions
Wednesday 1:00 pm
TEENS
Free your inner Picasso! Put your own spin on a masterpiece!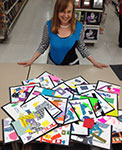 Lena Rivkin, MFA, is an internationally recognized graphologist with a particular interest in the interpretation of human dynamics. She provides graphology analyses for Fortune 500 companies and international corporations to screen applicants and employees. Lena also regularly consults on handwriting analyses and forensics for private investigators, universities, and government agencies. Graphology explores the subconscious psychology revealed through our handwriting. In her talks, Lena analyzes the handwritings of some of our most well-known personalities, from artists, athletes, entertainers and politicians to historical figures. In addition to her work as a graphologist, Lena is a nationally exhibited visual artist and college art professor. She is on the art faculty at Mount St. Mary's College and University of Phoenix, and teaches art to children at the Los Angeles County Museum of Art.  Lena has been interviewed on radio and television, and her graphology and artwork have been featured in numerous publications, including Fortune Magazine, Mademoiselle, Art in America, Redbook, the Los Angeles Times, Houston Chronicle, W Magazine, and the Miami Herald. 
Imaginative Painting and Drawing | David Zaboski

Dave Zaboski is a former Disney Animator who has worked on such contemporary classics as Beauty and the Beast, the Lion King, Pocahontas, Aladdin and many others. He has written and illustrated children's books with such noted luminaries as Dr. Ken Dychtwald, Dr. Deepak Chopra and Paul Michael Glaser. As a master in animation, drawing and painting he will be there with an open heart and a skilled hand to guide you as you bring the imagery of your story to life.
On the Web: www.thedivineline.net and www.thedivineline.posterous.com.
Spanish Live | Patricia Zanzonico

Patricia Zanzonico is passionate about Spanish language and the cultures of the Spanish-speaking world! She has lived in Spain and Mexico and has taught all levels of Spanish to students in elementary school through college. She leads educational travel experiences and school exchange programs for teens and adults in Spain and Central America. Through her business, Claro Bilingual Language Enterprises, she assists business and private clients with translation, interpretation and instruction in both Spanish and English. Patricia lives in the Napa Valley, California, with winemaker husband Gerard, two daughters and yellow lab, Mia. She has a second home in Old Town, Puerto Vallarta,  Jalisco.
Yoga and The Spirit of Poetry | Phyllis Pilgrim and Susan Duhan Felix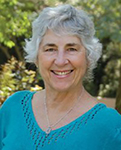 Phyllis Pilgrim has been inspired by the teachings of BKS Iyengar, H.H. the Dalai Lama, Thich Nhat Hahn, and Shinzen Young, among others. She explores the nether regions of the world, with a spiritual component to each adventure. Recent journeys include hiking the Inca Trail, visiting Dharamsala to listen to the teachings of the Dalai Lama, and trekking in Tibet, Bhutan and Tasmania. Phyllis will teach the daily 10:00 am (45 min.) Yoga fundamentals for beginners and the daily 4 pm Inner Journey (50 min) to explore the inner practices of yoga and meditation.
Phyllis is the author of "The Hidden Passport", nominated as a finalist in the 2009 San Diego Book Awards. It tells of her young life in Japanese concentrations camps in Java in WW2. She reveals much about her life and philosophy enhanced by her practices in yoga and meditation. www.phyllispilgrim.com.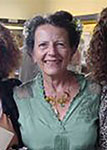 Susan Duhan Felix received a Master's Degree in Spiritual Poetry from the University of Connecticut. She wrote her Master's thesis on "How T.S. Eliot's Wasteland Exemplifies The Lack Of Ritual In Modern Day Life". She was co- founder of the Wormwood Review, a very successful small press poetry magazine. She served on the Berkeley Art Commission for six years and was elected president for three of those years. Presently she is Art Ambassador of the City of Berkeley and a member of the Berkeley Cultural Trust. In 1987 the California State Assembly passed Resolution No 1452 commending Susan Felix for her brilliant display of artistic talents and her exemplary record of community leadership.
In 1989, the City of Berkeley honored her by declaring March 16th, 1989 Susan D. Felix Day and again honored her with the same award in 1999. Also in 1999 Susan received the "Certificate of Special Congressional Recognition," from the US Congress. Susan was selected for the special Millenium Edition of Marquis' Who's Who of American Women.
Healthy, Delicious Eating for the Whole Family | Norma Flood
The following nutrition topics are for adults and teens:
Protein: How Much is Enough for Growing Kids and Adults?
Sunday 1:00 pm
Norma will discuss protein needs and how they change from youth and into adulthood. Different protein sources and their nutritional value will also be provided.
Improving the Nutritional Value of Foods at Home
Monday 1:00 pm
Norma will provide practical tips for providing better quality meals and snacks at home that also taste great. Meal and snack ideas will be provided that include more nutritious types of carbs, protein and fats.
Fats: Which Ones are Best?
Tuesday 1:00 pm
Norma will discuss the up-side and down-side to fats. She will go into depth on the health benefits of certain types of fats, as well as the harmful effects of those we should eat in smaller amounts.
Controversial Topics in Nutrition
Wednesday 1:00 pm
The more we learn about food, the more confusing it may become to decide what is best to eat. Norma will discuss how food is changing in America. She will also discuss concerns of the continued increase in food allergies and food sensitivities in the U.S.
Healthy Attitudes Toward Food & Exercise
Thursday 1:00 pm
Norma will present an alternative, more positive perspective of the body and discuss the principles of eating and exercising intuitively for better health and wellness. She will discuss how to break free from extreme eating and exercise patterns that affect one's quality of life so that more joy and good health can be allowed in!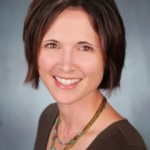 Norma Jean Flood, M.S., R.D., is a Registered Dietitian, with over 14 years of experience.  In addition to her private practice, Norma's broad experience includes working at Scripps Clinic Center for Integrative Medicine, the UCSD Cancer Research Center, UCSD Medical Center, SDSU Student Health Services and Athletics, and SDSU Department of Exercise and Nutritional Sciences. She has also been a consultant to Practical Recovery Services, Casa Palmera Residential Treatment Center, Rancho La Puerta Health Spa and many others.  Norma earned a Bachelor of Science in Pharmacology & Toxicology from the University of Wisconsin at Madison.  Thereafter, she gained experience in pharmaceutical research at Chiron Technologies Center for Gene Therapy.  With a growing interest in health and wellness, she then earned a Master of Science in Nutrition at San Diego State University, and completed her clinical training in a highly competitive dietetic internship at the UCSD Medical Center.  Norma was awarded the Outstanding Graduate Student for her major, and the Outstanding Dietetic Intern for the state of California.  Norma has served for many organizations, including The San Diego Dietetic Association (SDDA) and the International Association for Eating Disorder Professionals (IAEDP). Norma also has a passion for speaking out to parents and children on creating supportive environments for living better balanced lives. During her free time she enjoys spending time with her family outdoors, hiking, yoga and "beginner" gardening.