Back to Main Calendar
August 30 - September 6, 2014 - Full Week View
Description:
Breathless Body and SuperfitBOD | Amy Dixon
Yoga for Health and Wellness | Hana Grobel M.D. RYT, and Maya Grobel, LCSW, RYT
Culinary Experiences at La Cocina Que Canta | Visiting Teacher Barbara Pool Fenz
Food Markets Of The World | Paulette Mitchell
Dream On: Exploring Your Dream World | Veronica Tonay, Ph.D.
The Great American Composers | Tom Barabas
The Great Mexican Muralists | Diane Arkin
Breathless Body and SuperfitBOD | Amy Dixon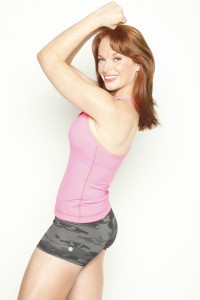 SuperfitBOD
What does it take to get a SuperfitBOD?  Two words...hard work.  Join Amy Dixon for a non-stop strength and cardio interval conditioning class that focuses on the entire body.  Go big and get lean in this resistance heavy class.  Warning.this class will lead to a SuperfitBOD.
Breathless Body: The Ultimate Calorie Burn
Take your body, mind and heart out of its comfort zone and go breathless in this state of the art Tabata inspired cardio workout.  Breathless Body is a thoughtfully designed interval drill based program.  This super effective calorie torching system includes a total of 8 drills done 8 times for 20 seconds total with a 10 second recovery in between.  Go big, go breathless and feel the difference.
Yoga for Health and Wellness | Hana Grobel M.D. RYT, and Maya Grobel, LCSW, RYT
Yoga for insomnia: Tips for a Better Night Sleep
Learn about the science and mechanism of sleep and learn/practice various yoga practices/postures/breathing techniques to help improve restfulness.
Yoga for Low Back Pain: Increase Mobility, Manage Pain
Learn about the common causes of back pain and the structure of the spine in relation to muscles, tendons, and ligaments. Learn/practice various yoga postures/asanas safely, to help increase proper postural alignment, spinal mobility, strengthen back/abdominal muscles, relieve tension, and stabilize the sacrum/pelvis.
Yoga for Digestion: Keep the Body Flowing
Learn about the function and process of the GI Tract, and how to improve digestion and elimination through specific yoga sequence that includes twisting postures and cleansing breath work.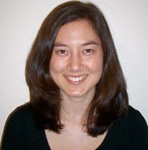 Hana Grobel, M.D., ABIHM, RYT 200-hour is a board certified Family Physician and Integrative Medicine Practitioner. She received her medical degree from Mount Sinai in New York and completed her residency at Santa Rosa, California where she is currently the Integrative Medicine fellow. She has always been fascinated by various therapeutic modalities and the body's innate ability to heal. Intrigued by the mind/body connection, she spent a year in Japan studying Zen meditation, and later became a yoga alliance certified teacher. She also has knowledge in osteopathic manipulation therapy (strain counterstrain technique) and Reiki. She is a board certified Integrative Medicine Practitioner through the American Board of Integrative Holistic Medicine (ABIHM).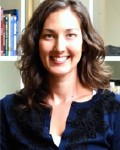 Maya Grobel, LCSW, R received her Masters in social welfare from UCLA and has worked with children and families over 12 years. She has spent the last six years as a psychotherapist working at Saint John's Child and Family Development Center in Santa Monica where she uses evidenced-based practice models to help children and families find emotional balance and mental health. Maya also has a private practice where she provides individual, family and group therapy. She specializes in the treatment of children and adolescents with behavior problems, depression and anxiety, and the treatment of adults struggling with life transitions/stressors, depression/anxiety. Maya obtained her 200-hour yoga teacher certification from Yogis Anonymous in Santa Monica, CA. Maya often incorporates mindfulness, meditation, and yoga (postures, breath work, and philosophies) in her therapeutic practice. Maya and Hana have teamed up to bring medicine, mental health and yoga together to help individuals find peace, awareness, and healing.
Culinary Experiences at La Cocina Que Canta | Visiting Teacher Barbara Pool Fenzl
Barbara Pool Fenzl, a major figure on the American culinary stage, is renowned as a cooking teacher in both the US and the Périgord region of France. She is the host of the 13-week PBS series, Savor the Southwest and author of Southwest the Beautiful Cookbook, Savor the Southwest, and Seasonal Southwest Cooking. Barbara owns Les Gourmettes Culinary Center in Phoenix, which she established in 1983. In addition, she is a frequent contributor to Bon Appétit magazine; former food editor of Phoenix Home and Garden magazine; past president of the International Association of Culinary Professionals; benefactor and past board member of the American Institute of Wine and Food; past president of the Arizona Chapter of Les Dames d'Escoffier; and a past member of the James Beard Foundation Restaurant Awards Committee. She hosted KAET-TV's last ten cooking-related pledge drives and is a regular guest on Your Life, a local morning television show. Barbara holds BS and MA degrees and has studied at the Cordon Bleu (London), Ecole LeNotre, and Luberon College.
Barbara offers two hands-on culinary experiences, 3.5 hours each, during which you will enjoy preparing your own meal along with fellow cooks. Classes take place at La Cocina Que Canta, our culinary center.
For more information and registration, please click here.
Food Markets Of The World | Paulette Mitchell
Food Markets Of The World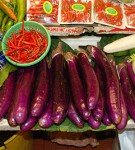 Food markets where cooks mingle are a feast for the senses and a cornucopia of diversity. Paulette Mitchell shares her colorful photos and tales from places where food is not only sustenance but also a way of life.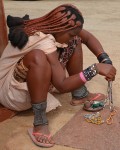 What shall I wear today?  -  The Fashion and Function of Clothing Worn Around the World
Clothing is an element of cultural diversity that adds visual appeal and vibrant colors to the places we travel.  Join Paulette to take a look at how the world dresses for both the local idea of fashion and sometimes for surprising function.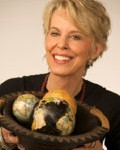 Paulette Mitchell, the author of 14 cookbooks, is known globally for her quick-to-prepare recipes with gourmet flair. She is recognized as the author of the award-winning 15-Minute Gourmet cookbook series. She also is a video producer, media spokesperson, freelance writer, culinary speaker, cooking instructor, and television personality. As an avid world traveler, Paulette is most inspired by flavors from diverse cultures both near and far. Paulette's most recently published cookbook is "The Complete 15-Minute Gourmet: Creative Cuisine Made Fast and Fresh."
Dream On: Exploring Your Dream World | Veronica Tonay, Ph.D.
Dream on: Explore Your Dream World.
We all dream several times per night, and we remember even more dreams when we travel. Are dreams just meaningless, or do they hold some value? What gifts can they bring? In this program, you'll discover how listening to your dreams can help you to solve problems, develop your creativity, improve your relationships, meet your own wisdom, and visualize new goals. Veronica Tonay, Ph.D., dream expert on the groundbreaking mini-series Dream Decoders aired on the Discovery Health Channel, will offer the latest research on the meaning of dreams while providing you with some fun tools to use in exploring your own nightly creations.
Dreams and relationships
What can our dreams about others (co-workers, friends, captivating strangers, spouses) teach us about ourselves and our relationships? Feel free to bring your own dreams to be worked on alone or shared anonymously (not required).
Creating your dreams: Solving Problems and Finding Your Way.
How can your dreams help you to solve problems? We'll discuss some easy techniques for tapping into your own nightly wisdom (including lucid dreaming), and explore how to sift and interpret the dream's response to your questions.
Using Your Dreams To Unlock Your Creativity: Dream Collage.
Bring an enjoyable, mysterious, or inspiring dream and create a simple collage to take home as a joyful expression of your own inner life. No artistic ability necessary! We'll discuss how to interpret the collage, take it as inspiration, and use what's been created to incubate a new dream (1-2 hours).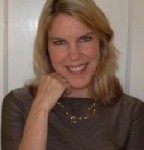 Veronica Tonay, Ph.D., was one of several experts interviewed for a Discovery Channel series, "Dream Decoders" and has been interviewed as an expert on dream interpretation by major television networks. She earned her doctoral degree in psychology from the University of California at Berkeley in 1993. She is a licensed psychologist and practices psychotherapy in Santa Cruz, California.
Veronica specializes in helping those experiencing depression, separation, loss, relationship issues, the effects of sexual abuse, life transitions and/or creative blocks. She also performs psychological testing and evaluations. Veronica has written articles about the hidden meanings of dreams for Redbook, Psychology Today, McCall's and Reader's Digest. She is the author of "Every Dream Interpreted," "The Creative Dreamer's Journal," and "The Creative Dreamer: Using Your Dreams to Unlock Your Creativity."
The Great American Composers | Tom Barabas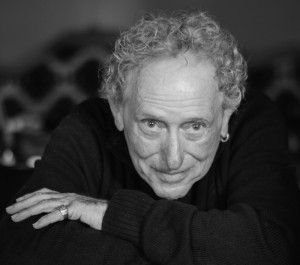 The Great American  Composers
Experience the uplifting mastery of Tom Barabas at the piano and a stunning program!
Born in Hungary, he began playing piano at the age of four. In his youth, his family moved to Venezuela where he continued his piano studies. He earned a Masters Degree from the Caracas Conservatory, then began his performance career. After moving to the United States, Tom's career expanded into jazz. His diverse background has led to the release of music that is heard all over the world -- 25 albums, three Billboard TOP 20 releases and a Grammy Award nomination.
The Great Mexican Muralists | Diane Arkin
The Great Mexican Muralists
Join Diane Arkin to explore, discover and discuss the extraordinary cultural and artistic legacy of Mexico.
The Power Of Women Artists Of Mexico
Enjoying Modern Art. Modern Art can baffle, challenge, irritate, and delight us. By throwing away past traditions, artists like Gauguin, Picasso, Matisse, Duchamp, Miro, Pollock, Rauschenberg and Warhol experimented with new ideas and materials to revolutionize the art experience. Join Diane Arkin for a session of careful looking and lively discussion aimed at discovering, exploring, and enjoying modern art.
Frida Kahlo: Video and discussion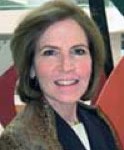 Diane Arkin is currently Senior Lecturer at The National Gallery of Art in Washington, DC, where she provides scholarly and entertaining lectures and tours for the public, and trains docents on art from the 13th century to the present. She also lectures nationally on museum education, trends in theory and practice, active learning strategies, and museums as unique learning environments. Prior to coming to The National Gallery of Art, Diane served as Curator of Education at the Corcoran Gallery of Art and College of Art and Design in Washington, DC, and as Director of Education at The Walters Art Museum in Baltimore. In addition, Diane's work as a Program Coordinator in both the Resident Associate Program and the International Study Tours division of the Smithsonian Institution included years of lecturing on a broad range of art historical subjects, both domestically and internationally. Before entering the museum field, Diane had an active career as an academic. She was Assistant Professor of Art History at George Mason University and at The University of Colorado, and also taught extensively throughout the Washington, DC area.