Back to Main Calendar
Pilates Week | Peter Lakis
Description:
Uniform Development: Classical Pilates as a Vinyasa Practice and Deep, Cleansing Workout
This class will focus on the classical order of exercises as Joseph Pilates himself developed. Students will learn how to make smooth transitions in each Pilates movement so that the workout takes on the cardio flow of a Vinyasa Yoga class. Students will enjoy a week of robust, sweat inducing and fun workouts in a compassionate setting. All attendees will take home illustrated exercise cards.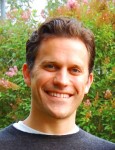 Peter is a board certified structural integrator, the owner and director of Dharmaspace Pilates Center in San Francisco and an Anatomy Trains associate teacher. As a New Hampshire native, Peter began his westward migration in 1992 when he attended the University of Colorado, Boulder. It was here that Peter first encountered structural integration and holistic medicine. Peter relocated to San Francisco in 1999 and following a severe lower lumbar injury, he was introduced to Pilates as a modality of physical therapy. It was Pilates that relieved Peter of pain and in so doing, changed his career trajectory. He received his first Pilates certificate in 2001 and completed his Masters at The Pilates Center in Boulder, Colorado. He has served as Secretary of the Board of Directors of the Pilates Method Alliance, has worked as a physical therapy aide and has a penchant for working with injury rehabilitation.
Peter travels nationally and internationally teaching the thesis, science and applications of Anatomy Trains to manual therapists, Physical Therapists, Chiropractors, Pilates, Yoga and GYROTONIC® teachers. Peter resides in Woolwich, Maine where he lives with his wife Jennifer and stepson Henry.