Back to Main Calendar
MELT Method | Stacy Fisher
Description:
S, M, T, W, Th & F, 11:00am, Tolteca
S, T & Th, 2:00pm, Tolteca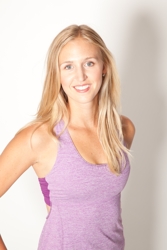 Stacy Fisher has always held an unending passion for the study of the dynamic human body. She strives to assist others to attain balance by teaching purposeful movement, restorative self-care, and holistic wellness. Her path has most recently led her to become one of many passionate MELT Instructors. After graduating in 2005 from the University of Wisconsin- Eau Claire with degrees in Kinesiology-Exercise Science and Spanish, she moved to Jackson, WY to play in the mountains. Since then, she has studied and holds certifications in various forms of movement including: NCSF Advanced Personal Trainer, ACSM Corrective Exercise, Mattes Method Active Isolated Stretching, PCC Mat Pilates, Iron-Core Fit Kettlebells, MELT Method, Thai Massage, STW Fascial Stretch Therapy. Stacy owns Fisher Fitness, a functional personal training studio in Wilson, WY. She instructs MELT Method Hand/Foot, MELT Method Roller and MELT Method Core classes at Dancers' Workshop in Jackson, WY and privately at her studio in Wilson, WY.