Back to Main Calendar
Your Next Calling: From Inspiration to Results | Carolyn Ingram and Leslie Gebhart
Description:
The Passion Of Painting: Watercolor And Torn Paper Collage - Sunday 9 am, Wednesday 1 pm , Thursday 9 am (Sign up; 1.5 hrs)
What are you inspired to do next?  During this week you'll have the opportunity to discover, uncover, and direct energy toward something brand new or something you've always wanted to do but have been unable to start or finish. Sometimes uncovering the calling is the breakthrough.  Sometimes the breakthrough is going beyond where you've been stopped, by feeling too pressured, or by feeling rudderless and adrift. Carolyn and Leslie provide tools that will support in doing the following:
reconnecting with what calls you
gaining a refreshed and helpful vantage point from which to move forward
identifying and neutralizing the familiar stopping points along the way
pinpointing what you wish to achieve or experience
creating and beginning an action plan for success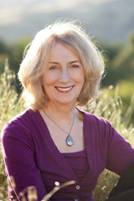 Carolyn Ingram, Ed.D is a psychologist and coach. Her coaching clients include playwrights, executives, soccer moms, creative entrepreneurs, consultants and writers.  She is on the faculty of the Academy for Coaching Excellence, and a mentor to coaches-in-training.  She has used the processes she and Leslie will present in her own life to resume writing poetry after two decades of being "too busy," "too focused on career and family," and unsure of whether "I'm good enough." (Do any of those sound familiar to you?) She is now a published poet and short story writer (California Quarterlyand White Pelican Review among others).

Leslie Gebhart, M.A. is a certified professional coach who specializes in balance and creativity. After many years of meaningful contribution through volunteerism and raising a family, she stepped into the professional world in her 40's. "I can't!" was the voice that once stopped her until she learned to listen anew. She is the author of the e-book "Yes after Cancer: Digestible Dollops for Well-Being after Treatment." She facilitates the book study of "The Artist Way." Her passion is supporting others to bring forth what it is they want to do, and she has, like Carolyn, used the tools to do so in her own life.
In addition to their individual work, Carolyn and Leslie have written three books together—"Have You Ever Been a Child: Hints for Children and Adults," "Private! Keep Out," a journal companion, and "The-Not-So-Scary Breast Cancer Book: Two Sisters' Guide from Discovery to Recovery," and have presented many seminars together.  They consider it high praise that they have always been asked to return, wherever they have presented. Together, they have goaded, nagged, inspired, and supported each other in joint and individual pursuits, as only sisters can do. They will work to inspire and support you without the nagging or goading (well, maybe a little nagging).