Back to Main Calendar
Dream On: Exploring Your Dream World | Veronica Tonay, Ph.D.
Description:
Dream on:  Explore Your Dream World.
We all dream several times per night, and we remember even more dreams when we travel.  Are dreams just meaningless, or do they hold some value?  What gifts can they bring?  In this program, you'll discover how listening to your dreams can help you to solve problems, develop your creativity, improve your relationships, meet your own wisdom, and visualize new goals.  Veronica Tonay, Ph.D., dream expert on the groundbreaking mini-series Dream Decoders aired on the Discovery Health Channel, will offer the latest research on the meaning of dreams while providing you with some fun tools to use in exploring your own nightly creations.
Dreams and relationships
What can our dreams about others (co-workers, friends, captivating strangers, spouses) teach us about ourselves and our relationships? Feel free to bring your own dreams to be worked on alone or shared anonymously (not required).
Creating your dreams:  Solving Problems and Finding Your Way.
How can your dreams help you to solve problems?  We'll discuss some easy techniques for tapping into your own nightly wisdom (including lucid dreaming), and explore how to sift and interpret the dream's response to your questions.
Using Your Dreams To Unlock Your Creativity: Dream Collage.
Bring an enjoyable, mysterious, or inspiring dream and create a simple collage to take home as a joyful expression of your own inner life.  No artistic ability necessary!  We'll discuss how to interpret the collage, take it as inspiration, and use what's been created to incubate a new dream (1-2 hours).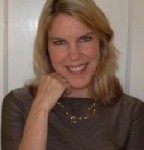 Veronica Tonay, Ph.D., was one of several experts interviewed for a Discovery Channel series, "Dream Decoders" and has been interviewed as an expert on dream interpretation by major television networks. She earned her doctoral degree in psychology from the University of California at Berkeley in 1993. She is a licensed psychologist and practices psychotherapy in Santa Cruz, California.
Veronica specializes in helping those experiencing depression, separation, loss, relationship issues, the effects of sexual abuse, life transitions and/or creative blocks. She also performs psychological testing and evaluations. Veronica has written articles about the hidden meanings of dreams for Redbook, Psychology Today, McCall's and Reader's Digest. She is the author of "Every Dream Interpreted," "The Creative Dreamer's Journal," and "The Creative Dreamer: Using Your Dreams to Unlock Your Creativity."