Back to Main Calendar
The Bar Method | Jessica Bowman
Description:
The Bar Method™ — integrates the fat burning format of interval training, the muscle shaping technique of isometrics, the elongating principles of dance conditioning, and the science of physical therapy to create a revolutionary new workout that quickly and safely reshapes your entire body.  barmethod.com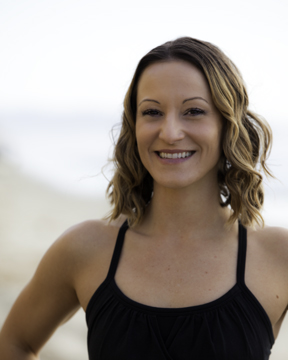 Jessica Bowman (aka: "Intenisca") is the studio owner & a certified instructor. She was given the infamous nickname by one of her clients over 5 years ago and continues to live up to the name with her creative; fun and "take no prisoners" approach to class.
After earning her BS degree in Biopsychology from the University of California, Santa Barbara in 2002 she moved to San Francisco to pursue a career in pharmaceutical sales. It was there she discovered the bar method and took her first class at the flagship studio in the Marina. In 2007, Jessica moved back to her hometown of San Diego and began teaching the bar method in November 2008. Three years later she opened the first North County San Diego studio in Solana Beach.
Jessica has a long history in athletics from competitive dance to field hockey and long distance running including completing 3 marathons. However, it's the bar method that's brought the most challenge (both mentally and physically) as well as the most reward into her life. Jessica gets excited every day she walks into her studio to pass on the "secret" of the bar method and inspire others to feel empowered about their physical health and well being. Opening the Solana Beach studio has been a dream come true interlaced with the many challenges of owning a small business & the rewards of doing what you love for work everyday! Her other interests include snowboarding, hiking, reading and traveling.