Back to Main Calendar
XerciseLab: 3 Sculpt and Strengthen Classes | Breann Mitchell
Description: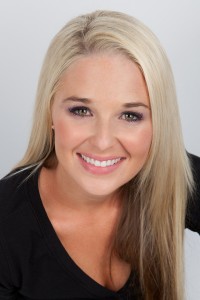 Burn Lab®: Burn Lab® fuses almost every imaginable cardiovascular training method and sets them to music with choreography. From mixed martial arts to athletic training, and from interval training to sports conditioning. Burn Lab classes require no equipment, and each class delivers a 45-minute, high-intensity workout. Ignite the fire!
Build Lab®: Build Lab® is a no weights, weight workout for adults. This intensive pre-choreographed body-weight training class works every large muscle in your body, using only your body weight as resistance. Build it with your body weight.
Restore Lab®: Restore Lab® is a 25-minute pre-choreographed athletic stretching program that will strengthen and lengthen all of the major muscles in the body. Restore Lab® includes both dynamic and static stretching and focuses on movements associated with both sport and functional use. Rebuild, Repair, Recover!
Breann has been teaching group exercise for the past 13 years.  She holds a B.S. in Kinesiology from San Diego State University along with numerous other group exercise and personal training certifications.  She has taught everything from step to kickboxing to pilates to boot camp and strength training and she is responsible for creating all of the Xercise Lab® choreography along with company founder, Jenny Rowe.
Breann will be teaching a 9 am Burn Lab® each day, and Build Lab® and Restore Lab® alternating at 11 am.