Back to Main Calendar
Exploration of Sexuality | David Long, MD and Deborah Lyman, LCSW
Description: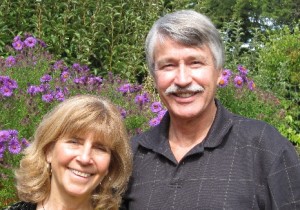 Monday 8 pm, Tuesday, Wednesday and Thursday 5 pm  

Session 1:  David Long, M.D. and Deborah Lyman, LCSW Session one is an exploration of sexuality from the perspective of a primary care physician and of a psychotherapist. The presentation reviews the benefits and difficulties couples have with their sexual lives and includes historical and anecdotal examples.
Session 2: Linda Carroll, David Long, Deborah Lyman Session two studies how sexuality plays out in a long-term relationship. We explore the psychophysiology underlying relationships and what causes our sexual desire to wane. Why does the passion fade?  Is it possible to rekindle sexual desire?
Session 3: David Long, Deborah Lyman
Session three presents a model of couples sexuality that  depathologizes sexual difficulties and attempts to reignite the passion and sexual  desire that couples may have lost over a long-term relationship.
Session 4: David Long
Session four reviews the physiology of chronic stress and how it impacts the health and happiness of those of us who are subjected to extreme or frequent stress. We discuss practices for mitigating these affects.
David Long, M.D. has been practicing medicine since 1977, in the South Pacific and on the Oregon Coast.  He has been recognized for his outstanding contributions in leadership with several medical honors, and has served as Chief of Staff and Chief of Medicine at various times from 1982 to the present at Samaritan Pacific Communities Hospital.  Dr. Long has also had extensive training as a couples coach, including IMAGO Relationship Therapy.  Because of his medical background and experience treating an older population, David is very interested in the elements of healthy aging and the interface between brain physiology, sexuality over the decades, and interpersonal relationships.
Deborah Lyman, LCSW is a well-known couples' therapist on the Oregon Coast.  Her 20 years as a physical therapist, a daily runner, and decades of dancing led to an interest in the mind/body connection, and she retrained as a Licensed Clinical Social Worker in 2004, where she blends conventional and alternative approaches.
Dave and Deb lead groups and work with individual couples, and are especially well-known for their work in sexuality and the topics of forgiveness and intimacy.  They have most recently completed an extensive interview for a documentary about forgiveness which is being produced by the award-winning filmmaker, Helen Whitney, and offer workshops throughout the Northwest and Hawaii.