Back to Main Calendar
The Five Elements of Chinese Medicine | Kevin M. Sullivan
Description: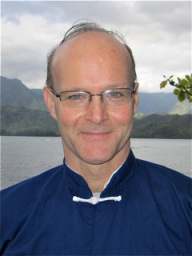 The Five Elements of Chinese Medicine  Saturday 8pm
Chinese Medicine uses the five elements of Wood, Fire, Earth, Metal, and Water to describe the interaction between a body's organs. In addition to being associated with certain organs, each element also relates to other qualities, including a specific color, season, emotion, taste, and healing sound. In this program, guests will receive an overview of the five elements of Chinese medicine and will learn qigong exercises and healing sounds that relate to each element and its associated organs. These exercises focus on improving circulation and digestion and strengthening the respiratory and nervous systems.
Kevin M. Sullivan has studied and taught martial arts for close to thirty-years. He has a 5th degree black belt from Body Mind Systems Martial Arts Training Center (which requires expertise in eight martial arts). His dedication to promoting health has prompted him to study Qigong in Beijing, China and to obtain a Certificate of Completion in Chinese Herbal Studies at the Swedish Institute in New York. Kevin conducts classes and workshops throughout New York. He shares his knowledge with a wide audience with the award-winning cable television program "Tai Chi Made Easy" (which airs in Manhattan and Queens, New York).