Back to Main Calendar
Hidden Disabilities - Hidden Potential | Margaretha Vreeburg Izzo, Ph.d.
Description: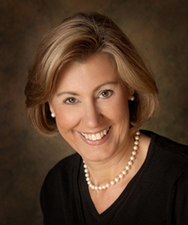 Hidden Disabilities - Hidden Potential: Empowering Yourself and Others to Dare to Dream - Tuesday 5 pm
This program provides an overview of the number of people with hidden disabilities and describes adult life outcomes regarding  college completion, employment and adult life.  The presenter who has a hidden disability provides suggestions for empowering people with hidden disabilities to take responsibility for learning what is needed  to successfully navigate life.  Stories and case studies will be used to illustrate both successful and unsuccessful outcomes, including personal experiences of the program leader who Dares to Dream.
Dr. Vreeburg Izzo is Professor, Program Director for the Special Education and Transition area at the Nisonger Center, a University Center of Excellence on Disabilities at the Ohio State University.  With over 33 years experience in the special education field, Dr. Vreeburg Izzo has extensive experience with transition to college and careers for students with either high or low incidence disabilities.  Currently, Dr. Vreeburg Izzo is the Principal Investigator of three federally funded education grants designed to improve the academic and transition outcomes of students with disabilities at both the secondary and postsecondary levels.  Dr. Vreeburg Izzo completed her Ph.D. in Special Education, Rehabilitation and Research at OSU in 1998, and received her MA from George Washington University in Washington D.C.  She is a recipient of a Mary E. Switzer Fellowship from the National Institute on Disability and Rehabilitation Research (NIDRR) and is also a Past President of the Division of Career Development and Transition (DCDT) within the Council for Exceptional Children (CEC). Dr. Vreeburg Izzo has developed educational curricula for students with disabilities and their parents, conducted numerous trainings, focus groups, and interviews with teachers and students, managed the development of websites, videocassettes, and other dissemination products including a national teleconference, and has published numerous articles, papers, and information briefs on disability and transition issues. As Past President of the Division of Career Development and Transition, she provides leadership to national, state and regional committees to improve the quality of educational and transition services.