Back to Main Calendar
Take Advantage of Social Media: Get Your Message Out | Kymberly Williams-Evans, MA
Description: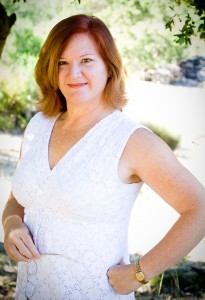 Write to Be Read -  Sunday 8 pm
Improve your professional standing by creating better business documents starting TODAY. Good writing gets action and attention; poor writing gets tossed or ignored. Zero in on simple, yet eye-opening strategies you can easily put to work.  All writers - including YOU - have two goals with every professional document they write: to get a desired response from your reader and to help your reader help you.
By the end of tonight's one hour session, you will be able to:
Use your writing to strengthen your responses, relationships and professional standing
Identify and strategically employ the ONE element all writing needs to succeed
Identify the habits readers have in common and write to those habits
Shift from writer's to reader's perspective to enhance readership and response
Get Booked (and Hooked) On Online Broadcasting – Tuesday 5 pm
What message do you want to get out to the world? What free, fun, overlooked media can you take advantage of to do so? Imagine drawing in an audience, selling more services, attracting more awareness about your passion without spending money! Online broadcasting (radio, google hangouts, skype) is big and getting bigger. Hosts need guests, but not just any guests. They need guests who meet specific criteria. How can you be the guest who gets booked, asked back, and worth listening to? Get ready to shine, sparkle, succeed and add sizzle with a few simple do's and don'ts.
I. What 5 Factors Do Great Guests Offer?
II. What are 2 Big Pre-Interview Guest Mistakes?
III. What are the 4 Biggest Errors Guests Make?
IV. What is Your Number One, "Real Deal" Responsibility
Nothing gets you asked back faster than a nice spike in traffic!
Tackle the Social Media Beasts (and Win!) – Wednesday 5 pm
In a twitter about tweeting, liking, and plussing? Come to this interactive, intro level session for hand holding, how to's, and practical tips. Bring your questions, laptop (not required), and feelings of social media overwhelm. Leave with answers and your twitter account (or instagram or pinterest) set-up and ready to go.
Get started quickly and easily on at least one social media platform
Gain strategies to make your social media experience easy, accessible, and manageable
Avoid the two most common social media mistakes
Define and master the use of hashtags and "@ mentions"
Proud baby boomer, Kymberly Williams-Evans, MA has taught fitness, English, writing, social media, and editing on 4 continents in 4 languages for as many as 30 years to students ages 18-87. Former faculty at University of California Santa Barbara (UCSB) in both the English Department and the Dept of Exercise and Sports Studies, Kymberly revels in bringing energy, action, and love of well-expressed words to her course participants.
She currently co-creates (with her twin sister) an award-winning active living blog, Fun and Fit, (http://Funandfit.org), hosts an online radio show (Fun and Fit), and teaches group exercise classes in her hometown, Santa Barbara, CA.
Former grammar expert on a live tv show (mostly settling bets for callers), editor of industry magazines, and author of numerous published articles, Kymberly never saw a mic she didn't like nor a classroom she couldn't liven up with the spoken and written word.