Back to Main Calendar
The Healing Power of Relationships | Larry Stoler, PhD
Description: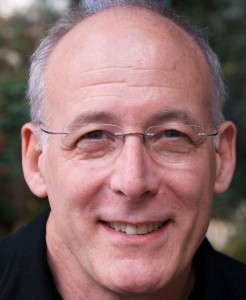 The Healing Power of Relationships  Sunday 1pm
Everyone struggles with difficult relationships. And if we're fortunate, we have a couple of great ones too. Intimate relationships in particular can be a source of enormous pain. Yet, they also offer us unique opportunities for healing.
In this workshop, we'll explore the healing opportunities in relationships. Relationships are the vehicle through which we can experience healing on physical, personal, communal and spiritual levels. We'll begin by establishing that we require relationships to know who we really are, that is, to see beyond our distorted view of ourselves produced by our mind and our ego. Then, we'll learn how to change our understanding of conflicts and problems in relationships to see them as pathways to self-awareness and compassion. Ultimately, conflicts in relationship become gateways to Unconditional Love.
The core of the workshop will focus on showing how relationships can be the vehicle through which we overcome a core dilemma we have in our lives: How can we experience Unconditional Love, something that is infinite and beyond the mind, through experiences and relationships in this finite reality? One answer to this is based on how we understand our experience of the Other with whom we are in relationship.
We'll explore together how to understand and deal with conflicts in relationships so that they can be catalysts for Unconditional Love and healing. Experiential exercises may be used to help participants experience this directly.
Science Meets Spirit: A Marriage Made in Heaven?  Tuesday 5pm
We are living in a unique historical moment. Science has seemingly answered so many of the big questions. We've uncovered many secrets of deep space, sent a space probe beyond our solar system, given us plausible explanations for the birth of the Universe and provided proof of the Higgs-Boson "God Particle". We've split the atom, mastered organ transplants, created virtual universes that we can carry in our pockets. Everywhere we look, we see examples of technological feats born from scientific understandings. At the same time, interested global citizens now have access to more of the hidden, spiritual teachings than ever before.  Increasingly, we find that the ancient Masters and modern science make parallel claims about the nature of the Universe.
David Bohm an accomplished quantum physicist described the Universe in terms that the famous Taoist Master Lao Tzu would have found pleasing. In Bohm's terms the universe can be best understood as "Undivided Wholeness in Flowing Movement."For those who practice Tai Chi or Aikido, this description aptly fits.
In this workshop, we'll explore some key intersections between modern science and ancient wisdom suggesting some serious matchmaking going on. Perhaps, a marriage may soon occur.  But we'll note some deeply rooted differences as well. For example, many scientists are ready to accept that a complete understanding of the cosmos must include consciousness as a primary component, while the majority of their materialist scientific peers will label this blasphemy. The "parents" disapprove of this marriage!
Come to this workshop and see if we can make this marriage work. This might be the unique task of our time. Wedding reception might follow.
Larry S. Stoler, MSSA, PhD is a leader in the integration of Eastern and Western healing practices.  A clinical psychologist by training, Dr. Stoler is a life-long student of healers and healing.  He is a pioneer the energy psychology movement and a past president of the Association for Comprehensive Energy Psychology, an international non-profit organization dedicated to the practice, research and education about energy psychology. In that role, he led efforts that led to the American Psychological Association granting continuing education credits for energy psychology. Dr. Stoler is a co-developer of ACEP's certification programs. He is a regular presenter at ACEP's annual international conference, and at The Building Bridges of Integration conference sponsored by Master Lu.  He worked for 15 years at WholeHealth Chicago, one of the nation's leading centers for integrative medicine. Dr. Stoler is a certified LifeForce Tao of Medical Qigong practitioner and also a certified Dragon's Way® Instructor both under the guidance of Master Lu.  His Chicago integrative practice, Budding Spring Healing, combines psychotherapy, individual LifeForce Tao of qigong healing sessions, and group wellness programs for the public, such as the Dragon's Way® Program.