Back to Main Calendar
Music is Medicine for the Heart and Soul | Gary Malkin
Description: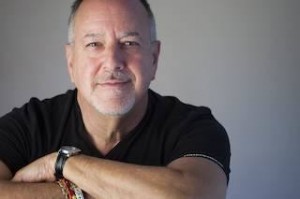 Music  is Medicine for the Heart and Soul: Utilizing Music as a Resource for Awakening Our Humanity  
Tuesday 8pm
Music is an incredibly powerful phenomenon that touches us in profound ways. For more and more people, music transcends being simply a form of entertainment to become much more: a source of connection to the things that matter most. This approach to music offers a portal to a new realm, offering a direct experience of music in new ways, providing a glimpse into the universal language of sound. You'll discover how the untapped power of music, when used in a particular way, can reduce stress, improve your performance in your work, deepen your relationships, and enhance your capacity for gratitude no matter what your life circumstances are. Most importantly, you'll deepen your ability to feel connected to something larger than yourself.  You will be given direct experiences that will replenish you and strengthen your capacity to serve others more powerfully while being more present with those you relate to. This presentation creates poignant opportunities to course correct on life/work balance issues by deepening your ability to listen, strengthening your emotional IQ and finding ways to clarify your unique contribution to the world.
Gary Malkin is an award-winning composer/producer and public speaker dedicated to catalyzing social change and individual healing through the creation of inspiring, music-infused resources and events.  His passion for the humanizing role that music and the arts can play in society's institutions – health care, religion, education, philanthropic and corporate cultures – consistently inflames the hearts and minds of his audiences through media projects, keynote presentations, training sessions and performances around the globe.  Gary has enjoyed a highly successful career for nearly 30 years, having received numerous Emmys, ASCAP awards and Clios that have acknowledged his work in film, television, commercials, and CD production.  In 1992, with the birth (and near death) of his daughter, a desire emerged to use his gifts in service to the world in more meaningful ways. Since that time, he has immersed himself in social benefit products, promoting the use of music and transformational media to promote peace, environmental sustainability, and an integration of mind, heart, and spirit in all that we do.  He is founder of Musaic and Wisdom of the World ™, a life-enhancing media production company and web site. He is also the co-founder of Care for the Journey, a groundbreaking care-for-the-caregiver initiative for healthcare professionals.