Back to Main Calendar
Turn your Gremlins into Allies and Achieve Abundant Health and Wisdom / Karen Buckley and Iris Gold
Description:
Enjoy yourself more every day when you learn to tackle the self-limiting "gremlins" that sabotage your optimum health and happiness. Learn fun ways to make better choices that improve your energy and productivity with Executive Coach, Karen Wilhelm Buckley and Doctor of Oriental Medicine, Iris Gold.
This week at the Ranch you will:
1.      Greet the gremlins that trick or derail you
2.      Learn from experts in the fields of true wellness and empowered living
3.      Take steps to make the changes you've been hoping for in your personal life and work
4.      Leave with lots of self-discovery, great information, and practical tools to use when your gremlins appear
Iris Gold, Doctor of Oriental and Natural Medicine, Licensed Acupuncturist, Certified Health Coach
Evening Lecture:
Take Control of Stress:  Stress may be inevitable, but the damage doesn't have to be - Saturday 8pm
Daytime Sessions:  Each lecture will be a synthesis of cutting-edge naturopathic research and ancient Oriental wisdoms.
1.      Control the "Over Achieving Gremlin" and protect and support your adrenals - Sunday 4pm
2.      Meet your " What the Heck Gremlin" and learn tricks to manage your blood sugar and your weight - Monday 2pm
3.      Balance the "Fell in the Black Hole Gremlin" to stop those swinging moods and change your brain chemistry - Tuesday 3pm
Karen Wilhelm Buckley, MA, Executive Coach and Business Consultant
Evening Lecture:
Life's Transitions: How giving power to wisdom, mindfulness, and presence shapes the journey - Sunday 8pm
Daytime Sessions: Each session will blend research in positive psychology and high performance with simple skills to take home.
Convert the "Inner Critic Gremlin" to feel more capable and discover more love - Monday 1 PM
Befriend the "Not Enough Gremlin" and tap new levels of personal power and passion - Tuesday 1 PM
Derail the "Self-Doubt Gremlin" and accomplish priorities with less procrastination and more wisdom - Wednesday 1 PM
A fourth session to tie it all together with both Karen Buckley and Iris Gold - Thursday 4pm
Come along on a wonderful journey - an experiential ritual to banish the Gremlins, invoke your allies, and reclaim your health and wisdom.
Karen Wilhelm Buckley
I play a duo role with The Wisdom Connection and Communicore Consulting, as an Executive Coach and Consultant bringing expertise and experience to leaders and organizations. My clients develop wise leadership – the skills, strategies and presence to advance their careers, increase daily satisfaction, cultivate committed performance and effectively guide needed changes.
Since 1980, I have partnered with small business owners, teams and executives in small and large companies including: DuPont, EPA, RSF Social Finance and Komen for the Cure. Extraordinary action results from our focused and authentic dialogue as resilience, learning and the ability to innovate increase.
My work builds on strengths while adding core capacities and skills.  My clients and I often work together for many years as they cultivate wisdom – the capacity to put what they know into effective action while working with constant change in the environment.
As a published author and experienced speaker I bring a range of thought leadership to my talks at the Ranch, annual meetings, and conferences in the US and abroad. At home I enjoy hikes on Mt Tamalpais with our dog Stanley, water aerobics, and cooking delicious meals with my husband and adult children.
Iris Gold, Doctor of Oriental Medicine, Acupuncturist, Certified Health Coach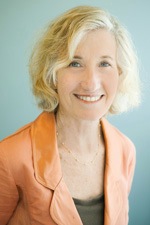 My life is devoted to working with life energy - observing, nurturing, and directing the Qi, or life force, towards harmony and balance. My purpose is to assist my patients in creating and maintaining optimal health, through natural medicine.
Caring for the Earth, and deep caring for my family, my patients, and my community is at the core of my life and my work. I connect with each client's unique concerns, enabling me to design personalized treatment and coaching programs that empower them to produce fulfilling results in their health and lifestyle choices.
Throughout my 30 years of clinical practice in Marin County, CA, I have loved specializing in the treatment all forms of Gynecological issues. I guide women gracefully through the roller coaster of hormonal transitions, and my clients have easier passages through perimenopause, menopause, pregnancy, and fertility.
I derive great satisfaction in assisting men and women in their journey back to their healthy ideal weight, and supporting them to maintain it. Drawing upon a wide variety of nutritional supplements, and lifestyle coaching, I offer natural alternatives to prescription medications for hypertension, high cholesterol, gastrointestinal disturbances, and disorders of the spirit, such as anxiety, depression and insomnia.
My original training was as a microbiologist, and I was planning on going to allopathic medical school. Instead, after a six month trip to Asia in the early 70's, I began to study yoga and meditation, and my life took a right turn. I returned to attend three years of naturopathic medical school before going on to Acupuncture school. I was licensed as an Acupuncturist in 1983, and received my doctorate in Oriental Medicine in China in 1989.
I have been a sought after lecturer at Acupuncture conferences and a guest expert at spas and cruises internationally.