Back to Main Calendar
Policy, Politics, Purpose for Power Couples / Jennifer Granholm and Dan Mulhern
Description:
"We will offer four talks that tap and reveal the unusual experiences we have had in politics and leadership.  We will cover some of the fascinating external territory, including Jennifer's experience of being Governor of Michigan at a time (2002-2010) when technology, globalization and the great recession put an entire state in economic peril.  The lessons that we have learned and Michigan experienced remain vital for understanding the challenges that continue to confront and frustrate the American (and global) economy.  And we will cover some of the internal territory of what leadership requires when people are frightened and change must be brought.
"We will share our own journey from meeting at Harvard Law School back in the mid-80s, through shared and parallel adventures. We will reflect on working together, e.g., for Jennifer's elections and her terrifically challenging service as Governor of Michigan; including the major adjustments we made in renegotiating roles and raising kids; and in our use of Dan's skills as coach and consultant in our own relationship and work.  Through this we will raise questions and possibilities for your consideration – for question/answer, discussion and of course your own private reflection.
"We will reflect on the challenges of couples with demanding roles.   If you are, were, or may yet be in such a relationship, one of the things that attracts you to such a partner is that you each have big horizons, big dreams, ambitions, and hopes. If you're like us, thinking and acting "big" causes wonderful synergy and shared identity; but if you're like us, it's at times generated complexity, confusion, and exhaustion.  Most couples in their 30s to 70s are on this journey and doing so without role models; in our case, our dads were corporate guys, while our moms ran the houses.  So, we, perhaps like you, are inventing something quite new, challenging and rewarding.
"In this series of talks, exercises, and exchanges, we will offer you a chance to step back from your mysterious journey – with its triumphs and frustrations – to gain new perspectives in which to see your working relationship, new ways to support each other professionally and personally, and new tools to strengthen your marriage and family as you accomplish big things in the world."
Programs:
Leading through difficult times.  The lessons of Jennifer's governorship from 2002 – 2010.
Energy.  How as individuals do we generate it, sustain it, and draw it out of others.
Leadership.  Dan will reflect on the key lessons he has gleaned from his study, teaching , coaching and consulting to hundreds of executives, teams, and students.  Jennifer will contribute based on her many experiences in leadership positions.
Couples.  Dan and Jennifer will reflect on lessons learned, and lessons we continue to learn.  We will share some of the essential practices and commitments that have allowed us to grow together through difficult passages.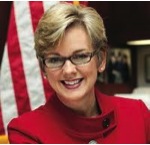 Jennifer Granholm was elected governor of Michigan in 2002 and re-elected in 2006 with the largest number of votes ever cast for governor. She is an honors graduate of both the University of California at Berkeley and Harvard Law School.  She now teaches graduate courses in governing during tough times and renewable energy at UC Berkeley's law and public policy schools. During the 2012 election, she was host of Current TV's prime time political show, The War Room with Jennifer Granholm, and is a regular guest on national news programs.  Granholm was also elected Michigan's first female attorney general in 1998.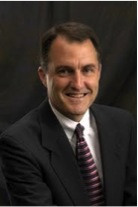 Dan Mulhern is a nationally recognized expert in the fields of leadership, gender and organizational culture. Mulhern is dedicated to helping individuals, businesses and organizations vigilantly work to mutually promote the strength of family and the productivity of work. Now teaching courses on leadership, gender and work at the Haas School of Business and Boalt Law School at the University of California, Berkeley, Mulhern leverages his experience to offer valuable insight on cultural changes happening in today's workplaces. Through his work as a public speaker, radio personality, writer, leadership coach, and consultant in the public, private and nonprofit sectors, Mulhern's inspired thousands to lead with their best self.
Mulhern co-authored A Governor's Story: The Fight for Jobs and America's Economic Future with his wife, Jennifer Granholm. The book, a Washington Post political bestseller, discusses leadership during difficult times and periods of intense change, focusing in particular on how Granholm led Michigan out of its major economic meltdown, and the major challenges facing American leadership today. Mulhern has published two books on leadership, Everyday Leadership: Getting Results in Business, Politics and Life and Be Real: Inspiring Stories For Leading At Home And Work. For more than ten years, Mulhern has been writing an acclaimed blog, "Reading for Leading," which is received directly by a list of over 10,000 readers.