Back to Main Calendar
Breaking the Communication Barrier: Abe Wagner
Description: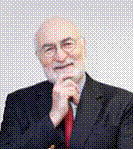 Abe is a master at captivating audiences through his unique blend of warmth, wit, and wisdom. While you are laughing and relaxed, you'll also be learning vital communication and problem solving tools based on the common-sense psychologies of Transactional Analysis (TA) and Neuro-Linguistic Programming (NLP). Abe entertains while he educates, giving participants clear, practical, and easy-to-understand tools for achieving healthy relationships in the workplace and at home. You'll laugh, you'll learn and you'll take home practical lessons for living a productive life.
Abe Wagner will offer four sessions:
Breaking The Communication Barrier
In this program, you can learn to understand human behavior and use this model for dealing with anyone. It is extremely useful at work and at home. Identify another person's state of mind instantly. Learn to change from a negative to a positive state of mind at will. Elicit the response you desire from others.
Reaching Rapid Rapport
Learn to be a good listener. Resolve conflict with greater ease. Establish rapid rapport.
Tactful Carefrontation
The program includes: The power of positive strokes. Stop reinforcing negative behavior and reinforce positive behavior. Establish long-term rapport. Carefrontation techniques.
Psychological Games That Most People Play
Games are transactions that are often receptive and end in bad feelings. We will explore how to avoid games and get needs met in a healthy way.