Back to Main Calendar
The Secrets of The Healthy Cook | Kate Sherwood
Description:
The Secrets of The Healthy Cook  - Sunday 5 pm
Healthy, delicious eating is one of the basic pleasures that make life worth living!  Turn yourself into a healthy cook by combining what nutritionists know about healthy food with what chefs know about making food delicious.
The Healthy Cook's Pantry – Tuesday 5 pm
Create healthy meals faster and easier by having the right ingredients on hand. Learn what's in The Healthy Cook's pantry, fridge and freezer and the quick, tasty dishes you can make from these basic ingredients.
What the Latest Nutrition Research Means for You – Thursday 4 pm
A review of the latest research from the Nutrition Action team and how it should change what we eat.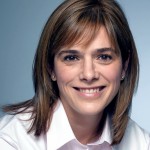 Kate Sherwood is the culinary director and executive chef of the Center for Science in the Public Interest (CSPI) in Washington D.C. She also writes The Healthy Cook recipe page for CSPI's Nutrition Action Healthletter, the largest-circulation health and nutrition newsletter in North America, and is the publication's culinary editor. Kate teaches healthy cooking at the Capital Area Food Bank and works with their nutrition and outreach team to create materials to promote healthy eating. Trained at the Culinary Institute of America, Kate has been a freelance food stylist at The Food Network, Discovery, "The Today Show," and Martha Stewart, where she worked with many television chefs, including Bobby Flay, Emeril Lagasse, Rachel Ray, Giada de Laurentis, and Alton Brown.  Prior to joining CSPI, Kate worked as a researcher for Dan Barber at Stone Barns Center for Food & Agriculture, where she focused on sustainable food systems.