Back to Main Calendar
Culinary Experiences at La Cocina Que Canta | Greg Patent
Description: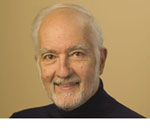 Tuesday and Thursday 4:00 to 7:30 pm
Greg Patent is an award-winning cookbook author, food journalist, cooking teacher, and radio host. His cookbook, "Baking in America," a historical look at how America's baking traditions were shaped during the past 200 years, won the 2003 James Beard Award. His next cookbook, "A Baker's Odyssey: Celebrating Time-Honored Recipes from America's Rich Immigrant Heritage," was a 2008 James Beard Award nominee and won the 2009 Cordon d'Or Academy Award. Greg has written articles on food for many national magazines, including Saveur, Fine Cooking, Food & Wine, Woman's Day, Family Circle, Real Simple, Gastronomica, Bon Appétit, Cooking Pleasures, and Cooking Light. In addition to his two baking books, Greg has written seven other cookbooks. His most recent title is "Montana Cooking" (Globe Pequot Press, 2008). In 1990 he published a memoir of his childhood in wartime China called "Shanghai Passage" (Clarion Books). Greg lives with his fabulous wife, Dorothy, in Missoula, Montana.
Greg Patent offers twohands-on culinary experiences, 3.5 hours each, during which you will enjoy preparing your own meal along with fellow cooks. Classes take place at our culinary center, La Cocina Que Canta. For more information and registration, please click here.