Back to Main Calendar
Culinary Experiences at La Cocina Que Canta | Visiting Chef Kate Sherwood
Description: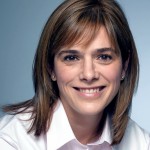 Tuesday and Thursday 4 pm
Kate Sherwood is the culinary director and executive chef of the Center for Science in the Public Interest (CSPI) in Washington D.C. She writes The Healthy Cook recipe page for CSPI's newsletter, Nutrition Action, and is the publication's culinary editor. With 2 million readers, Nutrition Action is the largest circulation health and nutrition newsletter in North America. Kate teaches healthy cooking at the Capital Area Food Bank and works with their nutrition and outreach team to promote healthy eating. She's been featured in The Washington Post and on Fox News for the volunteer work she does with the food bank. Trained at the Culinary Institute of America, Kate has been a freelance food stylist at The Food Network, Discovery, "The Today Show," and Martha Stewart, where she worked with a variety of television chefs.
Chef Kate Sherwood offers two hands-on culinary experiences, 3.5 hours each, during which you will enjoy preparing your own meal along with fellow cooks. Classes take place at our culinary center, La Cocina Que Canta. For more information and registration, please click here.