Back to Main Calendar
Quest for Inspiration | Leslie McGuirk
Description: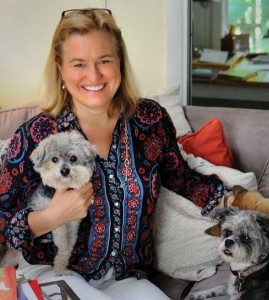 Sunday 1 pm
QUEST FOR INSPIRATION, Part I
How can we increase our inspired and creative thoughts?  Many of us are so bombarded by the demands of life that we feel as if our creativity has dried up.  In this program, Leslie McGuirk will share her story.  She went from being an unknown and untrained artist to a marketing phenomenon in Japan and the author and illustrator of over 20 children's books sold around the world. Come find out how her methods of increasing creativity can help you in all aspects of your life.
 Monday 1 pm          
QUEST FOR INSPIRATION, Part II
 Tuesday 1 pm
ASTROLOGY WORKSHOP, Part I.  Learn the hows and whys of Astrology with Leslie McGuirk, professional astrologer, with over 25 year's experience. She believes your astrology chart is like the owner's manual in your car.  It can tell you the best way to run your vehicle, but you always have free will to do whatever you want.  Just as the moon controls the tides of the oceans, the moon has an influence over our lives since our bodies are over 70% water.  In this class we will learn what kind of moon we were born with and understand why some of us get along with some people and not with others.
Wednesday 1 pm
ASTROLOGY WORKSHOP, Part II
Learn the hows and whys of Astrology.
Leslie McGuirk is the author/illustrator of 18 children's picture books, including the "Tucker Series," "If Rocks Could Sing," and "Wiggens Learn his Manners at the Four Seasons," which Martha Stewart calls "a charming introduction to the fine art of good behavior." She has been featured in Glamour Magazine, People, and on The Martha Stewart Show and Canada AM.  She has sold over 2 million books worldwide, but started as an untrained artist selling her environmental T-Shirt designs out of the back of her car. She became a marketing phenomenon in Japan during the 1990's. Takashimaya, the high end Japanese department store, produced over 800 products with her designs.
She was also chosen as the designer for the restoration of the Tokyo Disneyland Hotel. Her Quest for Inspiration workshops began at Rancho La Puerta and have since been taught in many places including The Jim Henson Company, Wachovia Bank, Wilmington Trust, and Embry Riddle Aeronautical University and many others.  As an astrologer, Leslie brings over 30 years experience to her craft. She is a popular speaker at international astrology conferences and has clients all over the world.