Back to Main Calendar
Culinary Experiences at La Cocina Que Canta | Visiting Teacher Kim O'Donnel
Description: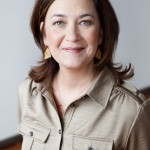 Kim O'Donnel is a trained chef, nationally recognized online food personality and longtime journalist. She's a graduate of the Institute of Culinary Education and The University of Pennsylvania. Formerly of The Washington Post, Kim now writes "Family Kitchen," a twice-monthly column that appears alternating Wednesdays in USA Today.She's a regular contributor to Culinate, where she hosts a weekly cooking chat. Kim is the founder of Canning Across America, a collective dedicated to the revival of preserving food. She's at work on "The Meat Lover's Meatless Holiday Table," scheduled for release in October 2012. Born and raised in the Philadelphia area, Kim presently lives in Seattle with fellow journalist and head dishwasher Russ Walker.
On the web: http://kimodonnel.com/about.html
If anybody can persuade Americans to eat more tempeh, it's Kim O'Donnel. -- The Washington Post
Kim offers three hands-on culinary experiences, 3.5 hours each, during which you will enjoy preparing your own meal along with fellow cooks.  Classes take place at La Cocina Que Canta, our new culinary center. You also will have the opportunity to harvest produce you use from our organic garden, Tres Estrellas.