Back to Main Calendar
Culinary Experiences at La Cocina Que Canta | Visiting Teacher Virginia Willis
Description: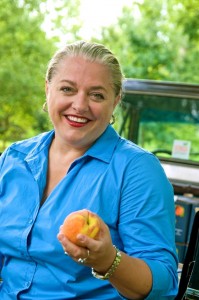 Virginia Willis is the author of the acclaimed cookbook, "Bon Appétit, Y'all! Recipe and Stories from Three Generations of Southern Cooking" (Ten Speed Press). The book has been featured in House Beautiful, Ladies Home Journal, and was rated the top comfort food book of 2008 by The Chicago Tribune. She has been a guest on Martha Stewart Television, Paula Deen's Best Dishes, and Real Simple. A graduate ofL'Academie de Cuisine and Ecole de Cuisine LaVarenne, previously she honed her attention to detail as the Kitchen Director for Martha Stewart Living Television where she supervised the food segments for the Emmy-award winning television show. Other television credits include Epicurious, Bobby Flay, Shirley Corriher's Kitchen Secrets Revealed!, and Natalie Dupree. In addition to "Bon Appetit, Y'all," her writing credits include: editor for "The All-New Joy of Cooking"; author of "Pasta Dinners 1,2,3"; co-author of "Home Plate Cooking"; and editorial assistant to Anne Willan for "Cook It Right." Her articles have appeared in Country Living, Family Fun, and Eating Well.
For more information about Virginia, please visit www.virginiawillis.com.
Virginia offers three hands-on culinary experiences, 3.5 hours each, during which you will enjoy preparing your own meal along with fellow cooks. Classes take place at our  culinary center, La Cocina Que Canta. For more information and registration, please click here.