Back to Main Calendar
Culinary Experiences at La Cocina Que Canta | Visiting Teacher Su Mei Yu
Description: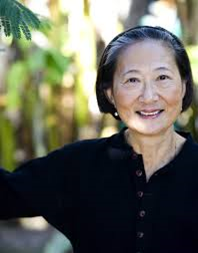 Su-Mei Yu is the owner of Saffron, the first Thai restaurant in San Diego. For the past 22 years, she has returned to her native Thailand at least once a year to learn, collect and record recipes from "old-timers." She is a food historian, teacher and writer whose articles have appeared in numerous food magazines and journals. She has written two cook books: "Cracking the Coconut" and "Asian Grilling." "Cracking the Coconut" won the Julia Child Award. Her third cookbook "Elements of Life" was published in October 2009.   Her latest project is leading a crusade to rally people back to the joy of cooking. This past November, she returned to Thailand and helped a friend found a culinary center for children and adults called Prem Center, Organic Cooking Academy by Su-Mei Yu. The goal is to teach students how to plant, harvest and cook seasonal plants using ancient Thai self-sustainable planting methods, as well as traditional cooking techniques and recipes. To learn more about Su-Mei Yu and Saffron, go to www.saffronsandiego.com. Her blog is sumeiyu-thailiving.blogspot.com.
To learn more about the culinary center in Thailand, go to premcenter.org.
Su Mei offers two hands-on culinary experiences, 3.5 hours each, during which you will enjoy preparing your own meal along with fellow cooks. Classes take place at La Cocina Que Canta, our culinary center on Tuesday and Thursday at 4pm. For more information and registration, please click here.