Back to Main Calendar
Healthy, Delicious Eating for the Whole Family | Norma Flood
Description:
The following nutrition topics are for adults and teens:
Protein: How Much is Enough for Growing Kids and Adults?
Sunday 1:00 pm
Norma will discuss protein needs and how they change from youth and into adulthood. Different protein sources and their nutritional value will also be provided.
Improving the Nutritional Value of Foods at Home
Monday 1:00 pm
Norma will provide practical tips for providing better quality meals and snacks at home that also taste great. Meal and snack ideas will be provided that include more nutritious types of carbs, protein and fats.
Fats: Which Ones are Best?
Tuesday 1:00 pm
Norma will discuss the up-side and down-side to fats. She will go into depth on the health benefits of certain types of fats, as well as the harmful effects of those we should eat in smaller amounts.
Controversial Topics in Nutrition
Wednesday 1:00 pm
The more we learn about food, the more confusing it may become to decide what is best to eat. Norma will discuss how food is changing in America. She will also discuss concerns of the continued increase in food allergies and food sensitivities in the U.S.
Healthy Attitudes Toward Food & Exercise
Thursday 1:00 pm
Norma will present an alternative, more positive perspective of the body and discuss the principles of eating and exercising intuitively for better health and wellness. She will discuss how to break free from extreme eating and exercise patterns that affect one's quality of life so that more joy and good health can be allowed in!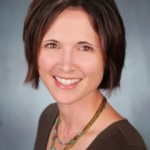 Norma Jean Flood, M.S., R.D., is a Registered Dietitian, with over 14 years of experience.  In addition to her private practice, Norma's broad experience includes working at Scripps Clinic Center for Integrative Medicine, the UCSD Cancer Research Center, UCSD Medical Center, SDSU Student Health Services and Athletics, and SDSU Department of Exercise and Nutritional Sciences. She has also been a consultant to Practical Recovery Services, Casa Palmera Residential Treatment Center, Rancho La Puerta Health Spa and many others.  Norma earned a Bachelor of Science in Pharmacology & Toxicology from the University of Wisconsin at Madison.  Thereafter, she gained experience in pharmaceutical research at Chiron Technologies Center for Gene Therapy.  With a growing interest in health and wellness, she then earned a Master of Science in Nutrition at San Diego State University, and completed her clinical training in a highly competitive dietetic internship at the UCSD Medical Center.  Norma was awarded the Outstanding Graduate Student for her major, and the Outstanding Dietetic Intern for the state of California.  Norma has served for many organizations, including The San Diego Dietetic Association (SDDA) and the International Association for Eating Disorder Professionals (IAEDP). Norma also has a passion for speaking out to parents and children on creating supportive environments for living better balanced lives. During her free time she enjoys spending time with her family outdoors, hiking, yoga and "beginner" gardening.