Back to Main Calendar
Garden Week | Michael Ableman
Description: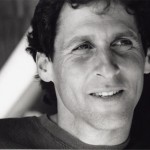 Passing Through – Tuesday 8pm
Stories, images, and inspirations from the frontiers of food and agriculture
Join farmer, author, photographer  Michael Ableman for an inspiring evening of stories, photographs, and film exploring food,  how it comes to us, and the incredible movement which is changing our relationship to it.  Michael will read excerpts from his upcoming book Passing Through, tell the story of Solefood, the urban agriculture social enterprise he started which employs people who are managing addiction and mental illness, and engage us in a conversation about a new relationship with food and agriculture, highlighting the power of growing food and nourishing others as a way of healing our world and ourselves.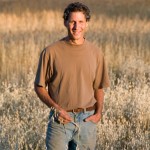 Power of  Observation – Wednesday 8am to 11 am:
This will take place right after the Organic Garden Breakfast Hike, which leaves at 6:10 am from the Main Lounge followed by breakfast.
Michael Ableman is one of the most insightful and eloquent farmers writing and teaching in the United States.  Join him for a transformational morning, exploring Tres Estrellas,  Rancho La Puerta's farm.  Open your eyes to many ways a farmer and gardener can read the land.  You will explore the complex and  dynamic cycles and patterns of soil fertility and plant health and develop your own observational skills which you can take  home to your garden.
Harvesting Experience, Wednesday 11 am: This experience will be part of the hands - on cooking class, Tacos, Tacos y Mas Tacos,  with Chef Denise.