Back to Main Calendar
Bringing Out Your Best | Rick Aberman, Ph.D.
Description:
Bringing Out  Your Best
Sunday, 8:00pm
This program is designed to help you develop the necessary skills for Sustained Optimal Performance.  From music to golf, from fencing to football, from the practice tee to the board room, Dr. Rick Aberman will address how to take it to the next level.  Participants will welcome the opportunity to learn more about their own abilities.  Drawing on the lessons of Performance Psychology, this skill based session identifies key competencies necessary for one to perform at their best. We will be using the same Mental Skills Training and exercises that are utilized by elite and professional athletes.  This will benefit performers of all kind.
Other sessions with Dr. Rick Aberman:
Emotional Intelligence and Forgiveness
Tuesday, 5:00pm
Self-Management and Interpersonal Effectiveness:  Emotional intelligence is more than twice as important as physical skills and technical abilities alone.  Unlike our IQ, we can train and develop EI.  Utilizing the skills of forgiveness training, allows us to become emotionally unstuck and position oneself for success.
Values
Wednesday, 5:00pm
Discover your values and how to live in alignment through a dynamic interactive process. Learn how to use your values in a way that enables consistent happiness and performance.
Leadership Development
Thursday, 5:00pm
The effective management of others is the result of effective management of oneself. Great leaders and organizations all demonstrate a high level of self-awareness. Improved self-awareness allows for greater connection with others. We will discuss and practice exercises designed for great leadership through self-awareness, self-management of emotions, and empathy.
The Psychology of Performance from Business to Sports
Friday, 5:00pm
Develop your attention muscle.  Learn techniques that allow for greater focus.  Gain a greater understanding of the psychology and neuroscience of performance.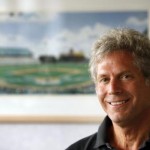 Rick Aberman, Ph.D., has an innovative approach that draws connections between the worlds of psychology, sports, and business performance. Dr. Aberman helps individuals and teams develop leadership skills and achieve optimal performance. He works primarily with athletes, coaches and teams at the collegiate and professional levels. He also works with business executives and senior management teams, families of wealth, as well as musicians, and journalists. Currently Dr. Aberman is on the medical staff of the Minnesota Twins and serves as the Director of Peak Performance. In addition he is on the coaching staff of the University of Minnesota Football team as well as Baseball and Tennis. He utilizes the latest thinking in neuroscience and psychology in a user friendly manner. Dr. Aberman is a member of the Consortium for Research on Emotional Intelligence in Individuals and Organizations. His contributions of integrating Emotional Intelligence with corporations and sports organizations stand as 'the model' of the field. He has designed and currently provides training in Emotional Intelligence and Leadership Development. He also employs these concepts in the area of talent and team development, recruitment and assessment for sports and business organizations. Dr. Aberman is also recognized as an expert in the area of family business dynamics and consults regularly with family-run corporations. He has been a member of the Family Firm Institute since its inception and served on its board of directors. His book concerning coaching and effective leadership is called Why Good Coaches Quit: How to Deal with the Other Stuff. He was also the featured character in the book From Red Ink to Roses, by Sports Illustrated senior writer, Rick Telender. Dr. Aberman often appears on TV, Radio, and other media platforms for his perspectives on sustained optimal performance. A regular consultant to several professional sports teams, he also maintains a private practice in sports psychotherapy, and works as a corporate consultant and executive coach. Dr. Aberman resides in Minneapolis, MN.