Back to Main Calendar
Pilates Week| Anna Malec
Description:
Pilates Matwork Fundamentals Level I / Progressive
S, M, T, W, Th & F, 9:00am
A great progressive class is for those who have never experienced the benefits of this core strengthening, posture aligning methodology. Clear, concise and simplified for those who are novice or need a brush up of the fundamental basics.
Pilates Matwork Intermediate Level II
S, M, T, W, Th & F, 10:00am
A moderately quicker paced Pilates mat class for those individuals who regularly practice Pilates mat at home. Many classic exercises with a twist, occasional use of props, and moving at a slightly faster pace - this Pilates class will leave you invigorated, stretched, and strengthened!
Foundation Training: Foundation is part training, part therapy using a series of exercise techniques that focus on integrating, firing and stimulating posterior chain of the body. As you learn to stabilize and integrate, the muscular chains adapt and respond. This helps to facilitate proper primal movement patterns to correct patterns created in our modern lifestyles and in overtraining.
Pilates Reformer Fundamentals, Level 1
Working off of the BASI block system this class focuses on rhythmic, flowing sets of movements, which increase strength, flexibility and stamina while also improving alignment, balance, coordination and tone.
Pilates Reformer level 2:
Building on basic movements we further challenge the body with increased instability and resistance. An additional, you will learn how to incorporate principles of Foundation Training to traditional Pilates apparatus exercises.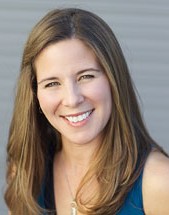 Anna completed her Pilates certification through Body Arts and Science International (BASI) in 2005. She has had the great privilege to have worked in a BASI teaching facility that has provided her with the opportunity to learn from both new and original master trainers of Pilates. Anna has led workshops in Magic Circle, Bosu ball, and foam roller. Known for her easy going style and challenging workouts, she is happy to handle many skill levels in one group.
Most recently, Anna has trained with the developers of Foundation Training and was part of the very first class of certified instructors in this method. She now uses that knowledge to bring balance and better focus to the traditional Pilates movements. "I have found that Foundation training has been the missing link to a healthy spine and more powerful movement for every athlete from novice to professional athlete." Foundation Training has been part of the secret arsenal to such athletes such as Lance Armstrong, Kelly Slater, US Olympic water polo, and several professional cycling teams. Anna continues to be pioneering force to integrate Foundation Training in the Pilates repertoire for a holistic approach to align and strengthen the body. In addition to teaching in the studio, she has been working with Foundation Training to develop a national program for first responders to keep their bodies strong and working at the jobs they love for longer. She currently resides in the surfside town of Ventura, CA with her husband and two children.
"Refining the Definition of Core Strength" with the use of Pilates and Foundation Training.