Back to Main Calendar
Pilates Week| Kim Kraushar
Description:
Pilates Matwork Fundamentals Level I / Progressive
S, M, T, W, Th & F, 9:00am
A great progressive class is for those who have never experienced the benefits of this core strengthening, posture aligning methodology. Clear, concise and simplified for those who are novice or need a brush up of the fundamental basics.
Pilates Matwork Intermediate Level II
S, M, T, W, Th & F, 10:00am
A moderately quicker paced Pilates mat class for those individuals who regularly practice Pilates mat at home. Many classic exercises with a twist, occasional use of props, and moving at a slightly faster pace - this Pilates class will leave you invigorated, stretched, and strengthened!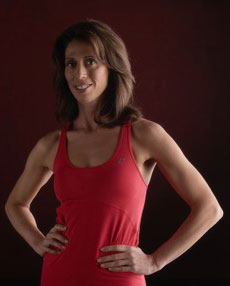 As co-owner of Interlude Spas for the past 22 years, Kim has built a very impressive reputation as an expert and leader in the health and wellness industry. Kim studied at York University where she received her B.F.A. Dance/B.Ed. and completed her B.Sc. Kinesiology at Dalhousie University. She is a STOTT PILATES Master Instructor Trainer, Yamuna Body Rolling Certified Instructor Trainer, TRX Instructor, Anti-Gravity Yoga and Certified Franklin Method Instructor. Throughout her career, Kim has fostered a love and respect for the physical form and a desire to teach and share her passion with others. Through her working relationship as a program developer with Merrithew Health & Fitness™ (STOTT Pilates, Total Barre, CORE, ZenGa), she has been selected to present throughout North America, Asia and Europe at conferences such as IDEA World, Inner IDEA, Merrithew Health & Fitness' Global Symposiums, Can-Fit Pro, and Planeta Mind Body and is featured in several of MH&F's new DVD releases.