Back to Main Calendar
Meditation | Danielle Levi Alvares
Description:
Unconditional Happiness: Meditations to Freedom
In this progressive week long course we explore the practices of unconditional happiness. We examine the questions: How can we be happy and at peace, regardless of the circumstances we find ourselves in? How do we cultivate kindness and acceptance of others and self? How do we work with feelings of anger, envy, numbness, self loathing and hatred of others? How do we stay balanced in the midst of our mad modern life?
We begin with stabilizing the mind with insight meditation, then we move on to loving kindness, compassion, sympathetic joy and equanimity meditations, aka the four divine abodes, as antidotes to hatred, greed, delusion, and fear. We practice also forgiveness meditations and gratitude, and we learn to be with life as it is, in its impermanence, with its pleasant, unpleasant and neutral moments, grateful to be alive and embracing the wondrous present.
Each day is structured around a specific meditation practice with time set aside for Q and A. No previous meditation experience is necessary.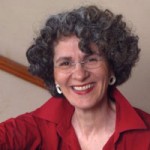 Danielle Levi Alvares has worked over the years with Jon Kabat-Zinn, first as his director of the Mindfulness Based Stress Reduction (MBSR) Inner City Clinic at the University Of Massachusetts Medical Center and later in Europe, as they brought MBSR teachings to France to both professionals and the general public. She founded and directed the Yoga Experience in Cambridge where she initiated hundreds of students to yoga and meditation. Senior student of Zen master Thich Nhat Hanh, she was instrumental in having him published in France after she translated one of his books. In 2003, her spiritual memoir La Reparation was published in Paris to critical acclaim. She has studied and practiced yoga and meditation for over 25 years with teachers such as Patricia Walden, Joseph Goldstein, and Pema Chodron.
She lives with her husband, Hugh Byers, in Santa Barbara, California and has taught at Rancho La Puerta for 20 years. She is a mother and grandmother.