Back to Main Calendar
Grand Canyon Beauty | Judy Hill Lovins
Description: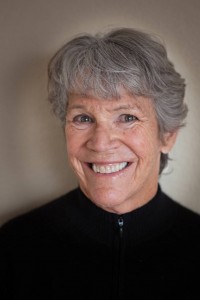 Grand Canyon Beauty
Saturday, 8:00pm
A raft trek through a billion-odd years, through the lens of two fine-arts landscape photographers, with Judy Hill Lovins and Amory B. Lovins
How to Use Your Cellphone Camera
Monday, 4:00pm
A talk and practical seminar by a master landscape photographer, with Judy Hill Lovins
China
Thursday, 5:00pm
Rediscovering cultural roots while speeding China's global climate leadership, with Judy Hill Lovins and Amory B. Lovins
Judy Hill Lovins, photographic fine artist, consultant, and corporate art designer, has counseled private and corporate art collectors for four decades.
Her skill as a photographer and printmaker delivers the fragile beauty of the natural landscape into our interior environments. Her mission is to inspire and renew us, and therefore encourage us to visit Earth's special places and understand our role as stewards of nature's treasures.
She co-founded and directed the award winning Hill Gallery of Photography in Aspen, CO in 1971. After it closed in 2000 she migrated her vast library of photographic images to the internet.
In 2007 Judy married Amory Lovins, co-founder and Chief Scientist of Rocky Mountain Institute (www.rmi.org). She joins him in his quest to lead the world in advanced energy efficiency and restorative uses of resources. He, as well, partners with her as a landscape fine art photographer, and is a partner in Judy Hill Lovins Unlimited.
Early in her college career she majored in home economics. After a career in art and marketing, she has found her interests returning to the fine art of making a home beautiful, energy efficient, and a source of renewal while bringing peace and relaxation to family and visitors from around the world. She was deeply involved in 2004 to present restoration and reparation of her and Amory's home and the original headquarters of Rocky Mountain Institute. On the web: (judyhill.com)