Back to Main Calendar
Take Home Your Ranch Memories : Photo Album Memory Book Project | Joanne Coyne
Description: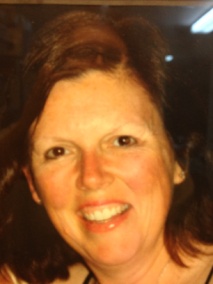 Sunday & Monday 2:30pm, Wednesday 1:00pm – Art Studio
Guests will create a combination photo album/journaling scrapbook from their experiences during their week at Rancho La Puerta. Guests will learn how to use different scrapbooking tools and techniques including but not limited to embossing, eyelet setting, and chalking.   Scrapbook and all materials are provided; just bring your camera or smart phone and creativity. Please sign up for one, two or three classes.  Participants in all three workshops will leave with a completed 24 page scrapbook.  You will be able to print five complimentary photos per session.  Fee per class is $15, charged to your room.
For more than 15 years, Joanne Coyne has been a professional scrapbooker, creating photo album scrapbooks for all occasions, from Baby Books to Memorial Books.  She has designed Birthday, 50th Anniversary, School Yearbooks, Travel Logs, and even Pet Scrapbooks.  Joanne will creatively use various scrapbooking techniques to enhance the theme of the photographs and personal journal to create a one of a kind remembrance of your magical week at Rancho La Puerta.  Joanne has been teaching adult and children's scrapbooking classes for the past 10 years.
She teaches clients from beginners to experts numerous scrapbooking techniques using various materials.  Joanne lives in Oakland, California with her husband Dan and their 2 children, Nicholas and Emily, and their dog, Bailey.