Back to Main Calendar
Aligning Yourself With the Energy of the Universe | Applying Psycho-Spiritual Practices Everyday
Description: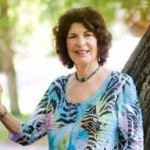 Tuesday 5:00pm – Arroyo Gym
Every action we take affects ourselves and everyone else on the planet instantaneously.  Our way of living has affected our physical bodies as well as our whole lives.  How does this creative process function in our lives? How do we create our own reality?  More importantly, what can we do to align ourselves with the Energy of the Universe to manifest our Highest Selves?   Join in this exploration of daily practices that can bring more joy and fulfillment into our lives, practices that encourage gratitude, provide balance, and help us set our intentions to move forward consciously.
Lucinda Kurtz, M.A. is a certified Brennan Healing Science Practitioner and former professor of Women's Studies. At the four-year intensive Barbara Brennan School of Healing, she focused her attention on the healing of abuse, trauma, and any other limitations in women that block full manifestation of their potential.  Her career has included being a professor, Vice-President of the National Women's Political Caucus, Founder and President of Global Hopemakers, Inc. and Healer.  Throughout, her energy and passion for transformation has been unwavering.  In this offering, she combines her experience in healing, shamanic and bioenergetic practices with her exploration of women's ways of knowing through Kabbalah, the mystical path of connection to the Shekhinah, the feminine face of God. Lucinda is married to Dr. Oran Hesterman, President and CEO of Fair Food Network, and resides in Ann Arbor, Michigan.