Back to Main Calendar
Sexuality and Relationships | Debra Haffner, MPH, M.Div and Pepper Schwartz, Ph.D.
Description:
Sex Ed for Grown Ups, with Rev. Debra Haffner,
Come learn a new model of sexual intimacy, how to engage your senses, and five steps to improving your sex life.
Secrets of Happy Couples, with Dr. Pepper Schwartz
Pepper Schwartz will discuss her new book "The Normal Bar:  Surprising Secrets of Extremely Happy Marriages."
Improving Love and Intimacy in Long Term Relationships, with Rev. Debra Haffner
How do we recapture the intimacy and romance we felt early in our relationships? How in our busy lives can we create emotional and physical intimacy in our lives? Come learn simple proven techniques for making a good long term relationship even better.
Dating Over 40, with Dr. Pepper Schwartz
Tips for Online and Offline Success.  Join Pepper Schwartz for advice about dating and a frank discussion of the mental, physical and social circumstances you are likely to find yourself in.  If you have not started because it seems hopeless, or dropped out because it was unsatisfying, Pepper can help you!  She offers help on writing a profile, first dates, and any dates, and any questions you may bring with you!
Sex Through the Life Cycle, with Dr. Pepper Schwartz
Ask Dr. Pepper and Rev. Haffner, An Open Dialog and Question & Answer Session on Sexuality & Relationships

Debra Haffner, MPH, M.Div., has been a sexuality educator for more than 30 years and is the author of seven books. She has degrees from Wesleyan University, Yale School of Medicine, Union Theological Seminary, and in 2011, was awarded an honorary doctorate of public service from Widener University in recognition of her lifetime contributions.  She is currently the President of the Religious Institute and a visiting professor at the Pacific School of Religion.  She is the former President and CEO of the Sexuality Information and Education Council of the U.S.  Her work has been featured on Oprah, the Today Show, NPR and in the New York Times, Newsweek, Time, and U.S. News and World Report. Her latest book is "Meditations on the Good News." She is also an ordained Unitarian Universalist minister and was honored with the UUA's 2011 Ministry to Women award.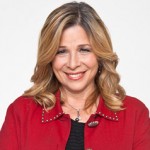 Pepper Schwartz, Ph.D. is a sociology professor at the University of Washington in Seattle and the sexuality expert for the AARP. She holds B.A. and M.A. degrees from Washington University in St. Louis, where she was a Woodrow Wilson Fellow; and an M.A. and Ph.D. in Sociology from Yale. She has received numerous awards and has authored 15 books, including "The Great Sex Weekend," "The Lifetime Love and Sex Quiz Book," "Everything You Know About Love and Sex is Wrong," "Prime: Adventures and Advice about Love and Sex in the Sensual Years" (HarperCollins) and her new book, "The Normal Bar: Surprising Secrets of Extremely Happy Marriages." Dr. Schwartz co-authored Glamour's monthly "Sex and Health" column for years. She also has contributed to many other magazines, journals, newspapers and appears regularly on national TV programs and documentaries. She lectures nationally and internationally on relationship topics, women's issues, parent and child issues, communication between men and women in intimate and work relationships, and maintaining personal and family well-being in today's world.