Back to Main Calendar
Food Markets Of The World | Paulette Mitchell
Description:
Food Markets Of The World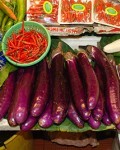 Food markets where cooks mingle are a feast for the senses and a cornucopia of diversity. Paulette Mitchell shares her colorful photos and tales from places where food is not only sustenance but also a way of life.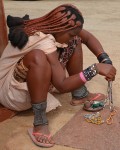 What shall I wear today?  -  The Fashion and Function of Clothing Worn Around the World
Clothing is an element of cultural diversity that adds visual appeal and vibrant colors to the places we travel.  Join Paulette to take a look at how the world dresses for both the local idea of fashion and sometimes for surprising function.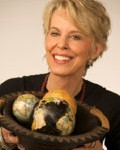 Paulette Mitchell, the author of 14 cookbooks, is known globally for her quick-to-prepare recipes with gourmet flair. She is recognized as the author of the award-winning 15-Minute Gourmet cookbook series. She also is a video producer, media spokesperson, freelance writer, culinary speaker, cooking instructor, and television personality. As an avid world traveler, Paulette is most inspired by flavors from diverse cultures both near and far. Paulette's most recently published cookbook is "The Complete 15-Minute Gourmet: Creative Cuisine Made Fast and Fresh."