Back to Main Calendar
Soul Motion™ | Susana Moore and Aletia A. Alvarez
Description:
Poet David Whyte says "Start close in, don't take the second step or the third, start with the first thing, close in, the step you don't want to take."
In this Soul Motion™ week, we will practice living the dance that begins right now, with this first breath, with this first step. As we lose our ground due to various distractions and attractions, the continuing invitation will simply be to begin again.
Let's you and I allow this first step to take us more fully into our lives. Soul Motion™ is a conscious dance practice that explores creating movement from the inside of each dancer, inviting an inner inquiry into our own deep movement possibilities.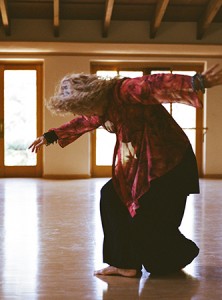 Susana Moore dances the everyday dance as a movement instructor and Contemplative Programs Coordinator at Rancho La Puerta spa where she teaches Nia, yoga and Sound Healing with Crystal bowls. Susana's training includes meditation with Deepak Chopra and Jon Kabat-Zinn, movement training with Gabrielle Roth, Paula Byrne and Vinn Arjuna Marti. (5 Rhythms, Wild Grace and Soul Motion™).
She is a graduate of the 2014 Soul Motion™ Leadership Academy. SusanaMooreIntuitive.com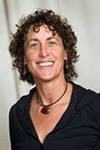 Aletia Anna Alvarez
Soul Motion™ School Faculty & Director,
Co-Founder of Madrona MindBody Institute
Aletia Anna calls herself a Dance
Detective: An investigator into the mystery of how to best resource our body's intelligence as an essential tool for moving creatively through life. Aletia Anna comes to us field-tested as an organizational consultant, non-profit leader, community activist, entrepreneur, master mariner, rotary-wing army flight officer, Outward Bound instructor, and most of all, as a Soul Motion™ teacher and facilitator. Her current area of inquiry is embodied leadership, bringing a committed focus to awareness as a mindful mover in the everyday; taking our practices off~the mat, beyond the cushion, off-the-dance floor and cultivating presence for living an authentic life. Aletia works with groups and individuals that see themselves as cultural creatives… those individuals, innovative businesses, artists, healers, and seekers that understand that now is the time to awaken the somatic self, find the courage to align, and actually listen to "an inner call" or "knowing" that wishes to spiral out from within.