Back to Main Calendar
Refine Your Life! | Pilar Gerasimo
Description:
Refine Your Life!
Discover a fun, creative process for accomplishing virtually any kind of desired life change, and a powerful tool set for achieving personal goals.
In this four-session, experiential workshop, you'll be introduced to a practical framework for fine-tuning any part of your life, and you'll tap into valuable life skills you can use forever. Whether you want to simplify and rebalance your life, reconnect with your sense of purpose, create a positive shift or totally reorganize your priorities, this is a great way to find the focus and direction you need.
Start Where You Are 
Welcome to the landscape of personal change. Learn how and why this powerful life-shift process works — for health, career, relationships and more. Take stock of where you are now, and get a sense of the journey calling you forward.
Tap Into Your Core Values
Clarify and connect with your deepest, most authentic sources of personal motivation — the ones that bring you meaning, purpose and joy.
Clarify Your Vision
Crystallize and document an ideal-life vision that lights you up, focuses your energy and pulls you into your own best future.
Cultivate Your Goals & Overcome Obstacles
Discover a creative, energizing way to define your key objectives and develop a clear plan of action for achieving them — a delightful, organic alternative to boring to-do lists!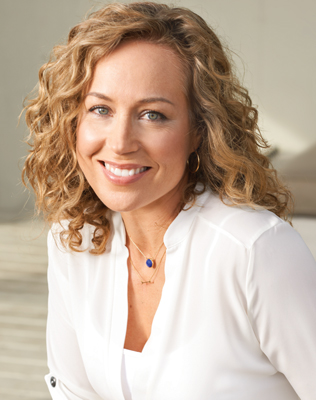 Pilar Gerasimo is founding editor of Experience Life, an award-winning magazine dedicated to helping its 3 million readers live their healthiest, happiest, most authentic lives. She also serves as Senior Vice President of Healthy Living for Life Time Fitness — The Healthy Way of Life Company, and briefly served as Huffington Post's Executive Editor of Healthy Living.  Pilar's passion is integrating and sharing the best tools and wisdom she has discovered over the course of her career as a journalist and advocate for healthy change. Her work has received kudos from respected experts like Dr. Mehmet Oz, Dr. Mark Hyman, Dr. Frank Lipman, Dr. Aviva Romm, Dr. Sara Gottfried and Queen Rania of Jordan.  Pilar appears regularly on radio and TV, and enjoys teaching at retreat centers like Omega Institute and Rancho La Puerta. Her popular Revolutionary Acts column is regularly featured blog at Huffington Post. Her "101 Revolutionary Ways to Be Healthy" (now available a free mobile app) has gotten more than half a million "likes" and more than 170,000 downloads.  A Fulbright Scholar, Pilar holds a BA with honors in Comparative Literature from Mills College. She lives with her three-legged pit bull on an organic cooperative family farm in Wisconsin. Learn more at pilargerasimo.com or follow Pilar on Twitter and Instagram at @pgerasimo.