Back to Main Calendar
GYROKINESIS® | Ami Ipapo
Description:
GYROKINESIS®
S, M, T, W, Th & F, 11:00am, 75 min.
GYROKINESIS®
S, M, T, W & Th, 3:00pm, 45 min.
GYROKINESIS® exercise is a complete movement system, for all levels and ages, and can be applied to a variety of situations, as one needs very little equipment. It incorporates many key principles from yoga, dance, gymnastics and Tai Chi. The class begins with the practitioner seated on a low stool and begins with simple breathing patterns to awaken the body. He or she mobilizes the spine and joints through a series of arching, curling and spiraling movements. The corresponding breathing patterns in every movement help to stimulate the nervous system and open up energy pathways. Rhythm, movement, & breath are the key elements of this system accessible for all fitness levels.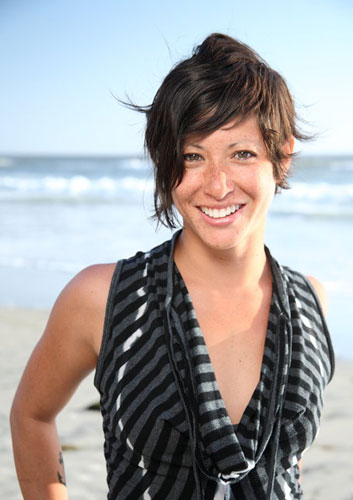 Ami Ipapo is the co-director of The Movement Initiative, a San Diego based dance and wellness company that aims to make movement accessible to all. Ami specializes in helping clients expand, awaken and connect to their bodies through private GYROTONIC® sessions and GYROKINESIS® group classes.
She is a certified personal trainer through the National Academy of Sports Medicine and a certified Pilates instructor through The Movement Salon and the Kane School of Core Integration. Ami has furthered her fitness education with TRX Suspension Training, Muscle Activation Techniques, Kettle Bell Concepts, prenatal fitness and anatomy studies with Irene Dowd.
Ami holds a BFA in dance performance and spent 10 years working as a professional dancer and aerialist in New York City before relocating to southern California. It is with curiosity and intention that Ami continues to translate her love of movement to others, and to seek new challenges of her own.