Back to Main Calendar
Pilates Week | Cathleen Murakami & Debra Schubert
Description:
Pilates Mat: Fundamentals (Progressive)
S, M, T, W, Th & F, 9:00am
A great progressive class is for those who have never experienced the benefits of this core strengthening, posture aligning methodology. Clear, concise and simplified for those who are novice or need a brush up of the fundamental basics.
Pilates Mat: Level 2
S, M, T, W, Th & F, 10:00am
A moderately quicker paced Pilates mat class for those individuals who regularly practice Pilates mat at home. Many classic exercises with a twist, occasional use of props, and moving at a slightly faster pace - this Pilates class will leave you invigorated, stretched, and strengthened!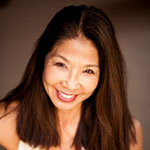 Cathleen Murakami is the department head of Pilates and GYROTONIC® at Rancho La Puerta. Additionally, she owns SynergySystems® Fitness Studio (synergypilates.com) in Encinitas, CA, an organization exclusively devoted to the art of Pilates and GYROTONIC®. Cathleen was a dance major at the University of Washington and went on to instruct aerobics, funk and strength training classes for nearly two decades, both in the US and Europe. She helped pioneer the Pilates programs at both Rancho La Puerta and The Golden Door spas. She created the original Pilates program for the Santa Barbara Athletic Club and Honolulu Club in mat as well as equipment. Cathleen is featured in numerous instructional videos, authored Pilates Morning Workout, published by Human Kinetics, and is a featured presenter on pilatesanytime.com.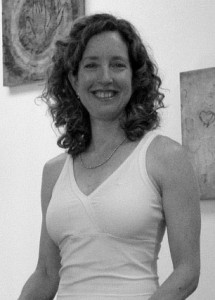 Debra Schubert has been training and educating students and clientele in the Pilates method for nearly two decades. A Master Pilates Instructor, Debra is one of the co-founders of ITT Pilates, the Integrated Teacher Training Program. Debra has helped many Pilates students in the advancement and development of their skills on the way to becoming Pilates instructors themselves.
Pilates, GYROTONIC EXPANSION SYSTEM®, Yoga, Dance, Feldenkrais, Body-Mind Centering, Laban- Bartanieff and Osteopathy are the foundation for her work.
Knowledge of biomechanics, anatomy, physiology and continual study of the musculo- skeletal system and it's (please take off apostrophe) relationship to the other systems in the body, allows her to teach and educate from a broad background.
Whether she is training athletes, students or those recovering from injury, Debra is known for her approach to thoughtful movement choices that can be adapted accordingly.
After a session or class with Debra, you will experience a feeling of enhanced energy, strength, organization and flexibility. An overall feeling of comfort and happiness is what can be expected.
Debra has earned Certifications in Pilates, GYROTONIC® method including specialized equipment GYROTONER® and Ladder, GYROKINESIS® method, B.A. in Dance, Laban Movement Analyst and a licensed Physical Therapy Assistant. Debra incorporates CranioSacral therapy, Integrative Manual Therapy, fascia realignment and energy work to enhance her movement sessions.
Debra is the owner of Pure Movement Studio in Santa Rosa, CA, (Please add a comma after, CA) a comprehensive studio that incorporates Pilates, Gyrotonic exercise, Yoga, Integrative Manual Therapy, & corrective bodywork to facilitate healthy changes in the body.