Back to Main Calendar
Fear Less | Jennifer Glass
Description:
Fear Less – When I learned that I have lung cancer friends and family said to me, "You can beat this, Jennifer.  You're fearless!" I'm not fearless, of course.  We all have fear, but we can find ways to fear less.   Every life is touched by adversity at some point.  Whether it's sickness, setback or sorrow, the most destructive and debilitating aspect is often the fear that comes with it. Taking fear out of the equation, even a little bit, enables us to think more clearly, make better decisions, and feel that we have some control when life seems most chaotic.  We can all live life more fully when we learn to fear less.
At the Top of My Lungs:  Living with Lung Cancer - I've always thought of myself as a "top of my lungs" kind of a girl, but that is exactly the part of my body that betrayed me.  The top of my left lung.  That's where the tumor is.  My husband and I learned that I have metastatic lung cancer just four months after our wedding, and I'll talk about the surprising and profound effects this has had on our young marriage.  I will also discuss the specific physical, psychological and emotional impact of chemo, radiation, and my ongoing treatment.  Living with cancer means living.   I will talk about what it means to live with a life-threatening illness, finding a balance between hope and acceptance, and living every day at the top of my lungs.
Online Dating:  Matchmaker, Matchmaker, Make Me a Match – I was an early and enthusiastic adopter of online dating, starting back in the mid-1990s.  After many years and many dates, I met the man who would become my husband on match.com.  I'll talk about the opportunities and pitfalls of online dating, and give practical tips for how to navigate this cyber social world.  We'll also work on individual profiles and participants will leave the session with a draft profile they can use to get started in the online dating world right away.
Feeling Beautiful Through Serious Illness – The depression that comes from feeling unwell is compounded when we look in the mirror and see a sick person.  Illness can have a profound impact on a woman's self-esteem, sexual drive, feelings of femininity and overall feelings of attractiveness.  I'll talk about the things I've done to feel healthy and good about myself, even during the worst of my chemo and radiation.
After Work – I had a career of 25+ years as a corporate communications executive, having held senior communications positions at companies including Holiday Inn, Intuit, Oracle, Sony, Facebook and Dropbox.  Due to my lung cancer I am no longer able to work full time in the corporate world.  I'll talk about the impact that stepping out of the workforce has on one's identity, and ways to remain engaged, informed and relevant in retirement or semi-retirement.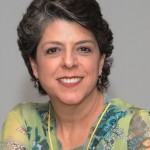 In January, 2013, Jennifer Glass was diagnosed with advanced lung cancer, just four months after getting married.  With candor and humor she makes a frightening subject accessible and provides insights that are informative and entertaining. Jennifer's column, At the Top of My Lungs, is published on Parade.com and The Huffington Post.  She speaks and leads seminars on ways to "Fear Less" in times of adversity.
Jennifer's video, A Photo a Day: One Year with Cancer, has gone viral with more than 300,000 views.  Her story has been featured in media including People, Today, ABC News, KQED Public Radio, The Daily Mail (UK) and The South China Morning Post (Hong Kong).
Jennifer has more than 25 years of experience as a communications professional and has held executive positions at companies including Holiday Inn, Intuit, Oracle, Sony, Facebook and Dropbox. She lives with her husband in San Mateo, California.  See more from Jennifer at   www.facebook.com/jenglass01